Jakarta, December 17, 2021 – Consistently create innovation and provide delicious, high-quality, reliable, and halal products has always become the commitment of PT AJINOMOTO INDONESIA. Considered succeed in developing oriental sauce products (SAORI®) made from local ingredients to replace similar products on the market that contain arak or other ingredients containing alcohol, develop an efficient production process to produce high-quality products, making it easier for consumers to serve high-quality dishes, practical, economical, and guaranteed halal, PT AJINOMOTO INDONESIA received the Best Halal Innovation award for the corporate category from the Ministry of Industry (Kemenperin RI) which was received directly at Jakarta by Fumihiro Kobayashi as Vice President Director of PT AJINOMOTO INDONESIA .
"This award means a lot to the progress of our Halal Management and provides motivation and pride for the company to continue to meet the needs and expectations of the Indonesian people, which is our top priority. We gratefully accept this award as a form of appreciation from the Indonesian Ministry of Industry, that we are able to develop and strengthen halal product innovation in Indonesia, as well as build trust with our customers," said Yudho Koesbandryo, Director of PT AJINOMOTO INDONESIA, as well as the Coordinator of the Internal Halal Auditor.
"In addition to this innovation for oriental sauce products (SAORI®), we have consistently implemented a Halal Assurance System (HAS) in all factories for Halal Product Assurance. The implementation of HAS refers to the rules of the Institute for the Study of Food, Drugs and Cosmetics of the Indonesian Ulema Council (LPPOM MUI)," he continued.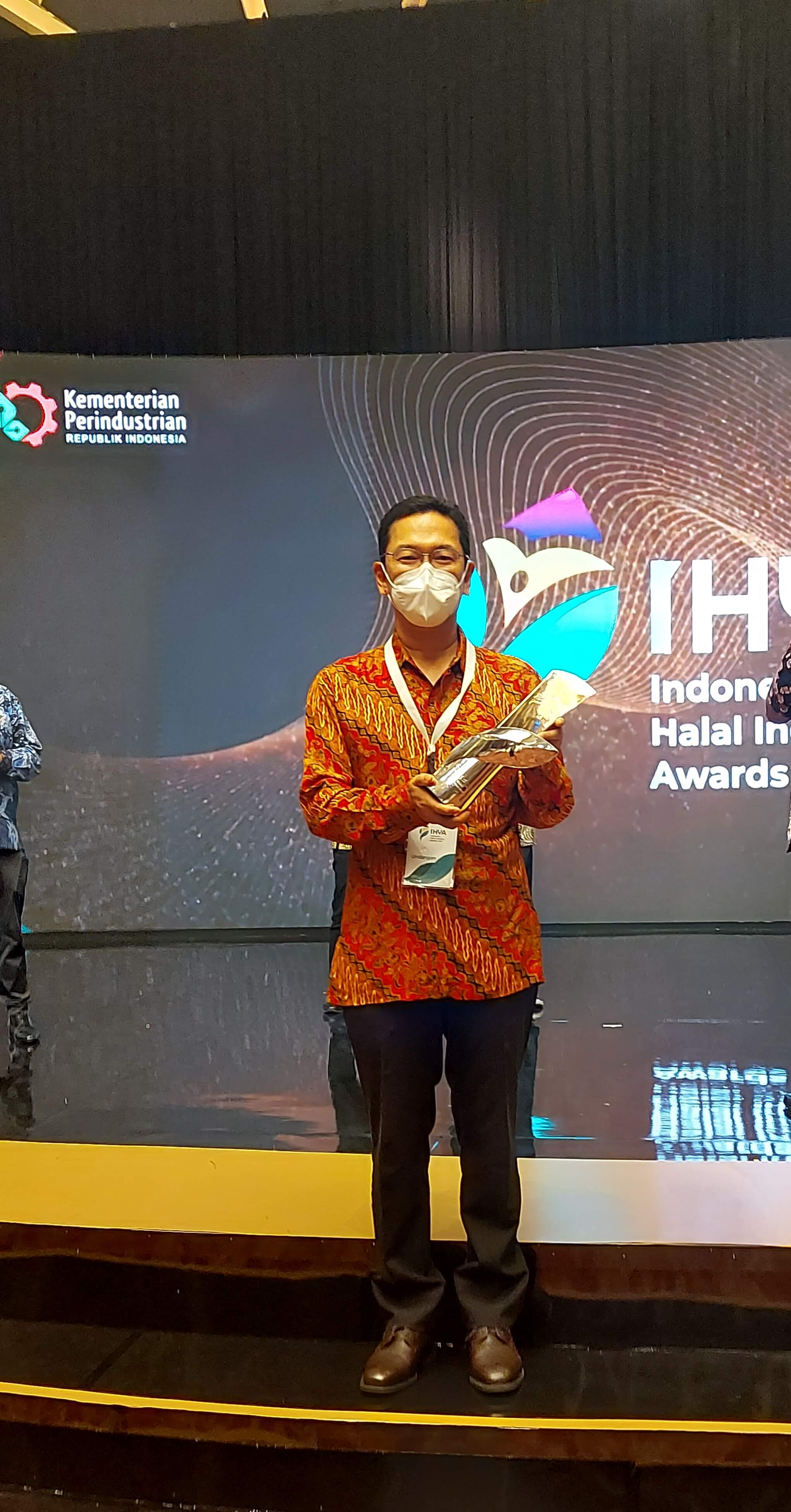 According to Yudho, PT AJINOMOTO INDONESIA will continue to make improvements and adjustments to other laws and regulations so that the implementation of HAS in the future is maintained and consistently innovates and provides good quality products for all families in Indonesia.
The Indonesian Ministry of Industry held the Indonesia Halal Industry Award (IHYA) 2021 in form of offline event on December 17, 2021, while still implementing strict health protocols. This year, the Indonesian Ministry of Industry awarded 14 winners for their active role in advancing the development of halal industry in Indonesia.
"This is a form of collaboration between various parties in IHYA. We hope that IHYA 2021 will be the first step for us together in order to build a national halal industry ecosystem, increase the reputation of the local industry, and increase the competitiveness of the national industry at the global level," said the Indonesian Minister of Industry, Agus Gumiwang Kartasasmita.
Exist for more than 50 years, PT AJINOMOTO INDONESIA will continue to strive for contribute by providing safe, halal, and trustworthy products for the entire community.
Related Articles