Surabaya, April 13, 2023 – The health of the surrounding environment is the most important thing from year to year, because the quality of human life is very dependent on how clean the surrounding ecosystem is. The amount of plastic waste that has accumulated from year to year has become a problem that must be resolved by various parties. Highlighting this problem, after previously (December 2022) collaborating with Rekosistem and the Surabaya City Government to build a Waste Station facility, in this month of Ramadan PT AJINOMOTO INDONESIA (Ajinomoto) together with Rekosistem and the Benowo District government held a follow-up event entitled "Environmentally Friendly Ngabuburit with Ajinomoto".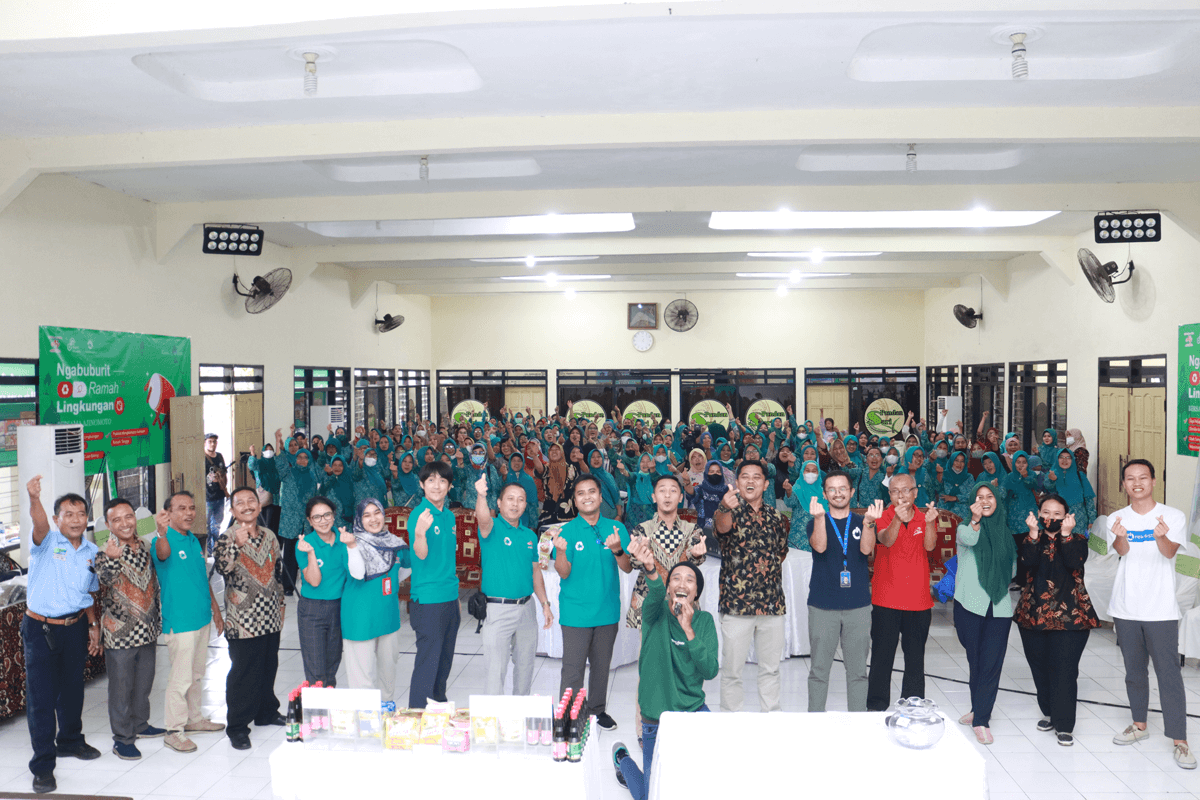 In this activity, Yudho Koesbandryo, Director - PT AJINOMOTO INDONESIA, was also present, who explained about Ajinomoto's commitment to maintaining the beauty of the motherland. "Being more than half a century old, PT AJINOMOTO INDONESIA (Ajinomoto) continues to strengthen its commitment to assist the Indonesian people in providing the best by continuing to adhere to the values of the Ajinomoto Shared Value (ASV) which focuses on the pillars: health and wellbeing, food resources, and global sustainability. Through our global slogan "Eat Well, Live Well", Ajinomoto continues to make a major contribution in improving the healthy quality of life for the Indonesian people while at the same time moving towards an environmentally friendly sustainable business. The image as a company that cares about health and environmental issues in Indonesia is also projected through several initiatives carried out by the Ajinomoto Health Provider which is the designation for Ajinomoto employees. Today's event is a real form of our participation as Health Providers in preserving Indonesia's earth," said Yudho.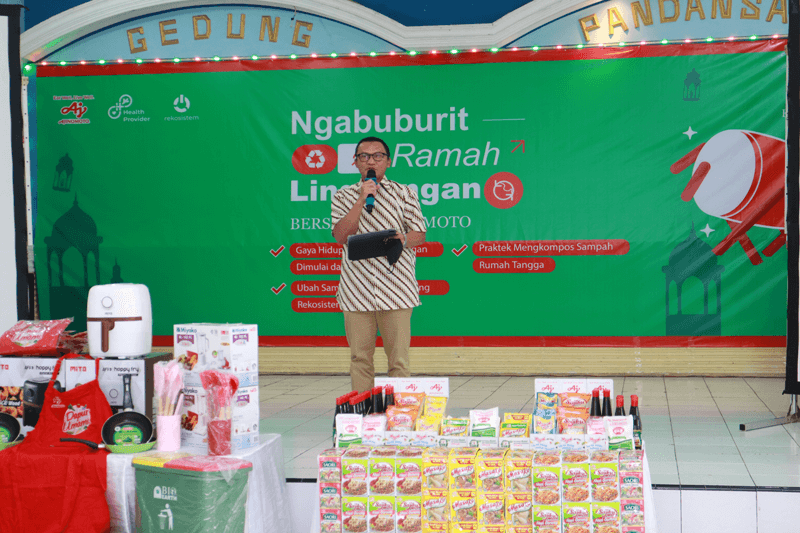 As a form of concern for the problem of plastic waste, the amount of which is increasing every year, Ajinomoto Indonesia presents Ajinomoto paper packaging which helps reduce the use of plastic materials for packaging by up to 30%. This initiative was also introduced by Hesty Sikadewi, Sauce & Seasoning Manager - PT AJINOMOTO INDONESIA to the 400 people of Benowo who attended today's event. "In light of the problem of plastic waste, one of our products: MSG AJI-NO-MOTO®, which is closely related to the daily lives of Indonesian families, contributes to overcoming plastic waste by reducing up to 30% (thirty percent) the use of plastic materials in packaging. Apart from that, for Masako® products, we also reduce plastic material in the header and outer packaging," said Hesty.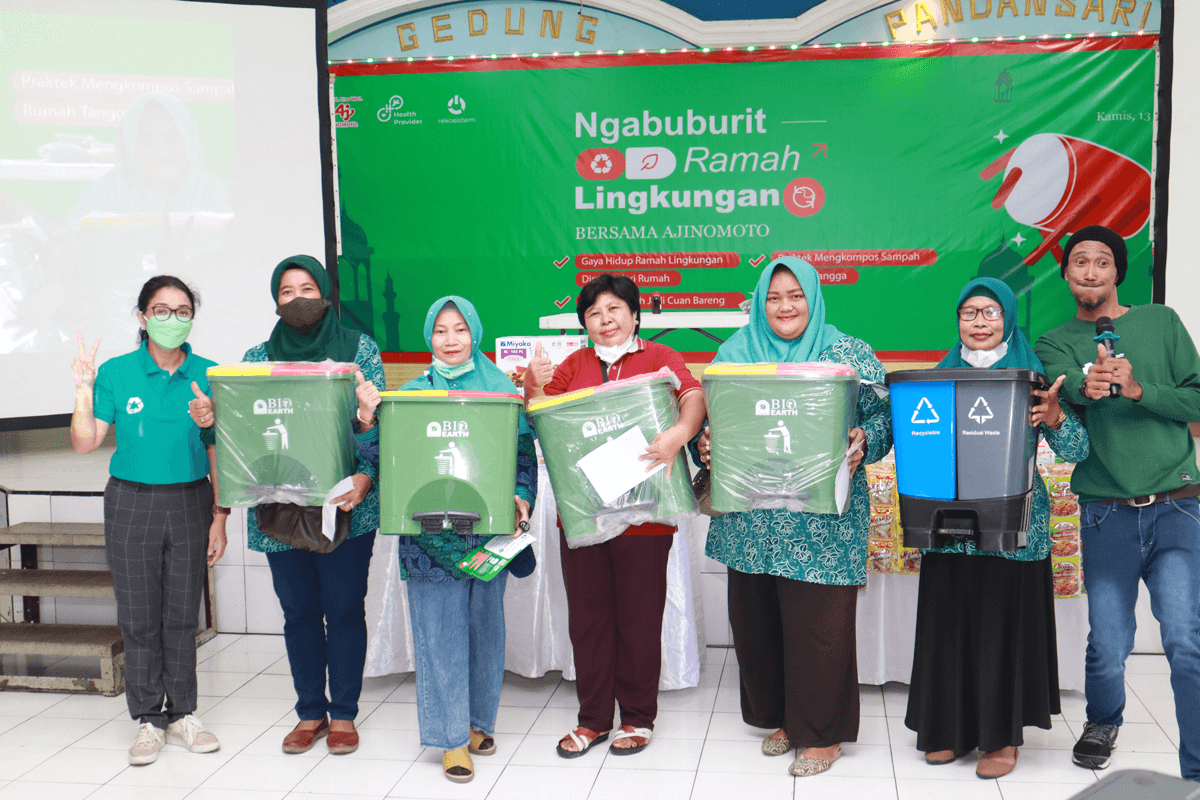 Today Rekosistem and Ajinomoto are also sharing information on how waste is not just waste, but can also be turned into goods that can bring in digital money. In addition, Rekosistem also provides information on how to manage household waste through compost management which is easy to practice in everyday life. According to Joshua Valentino – COO & Co-Founder of Rekosistem, the issue of packaging waste is still a thorny problem in Indonesia and is even increasing, Rekosistem is here to implement a sustainable ecosystem through waste management services with a focus on waste collection, sorting and recycling.
"One of the ways that Rekosistem does is to provide access to waste recycling by building waste stations so that people can recycle their household inorganic waste easily. Communities can make deposits through an application, by first sorting, cleaning, and packing their recycled waste "By making this deposit, people can easily turn waste into cash," said Joshua. "Besides inorganic waste, I'm sure friends on a household scale produce organic waste. Therefore, on this occasion, we also want to share the practice of composting household (organic) waste. Surely this will be very useful for all my friends, "he continued.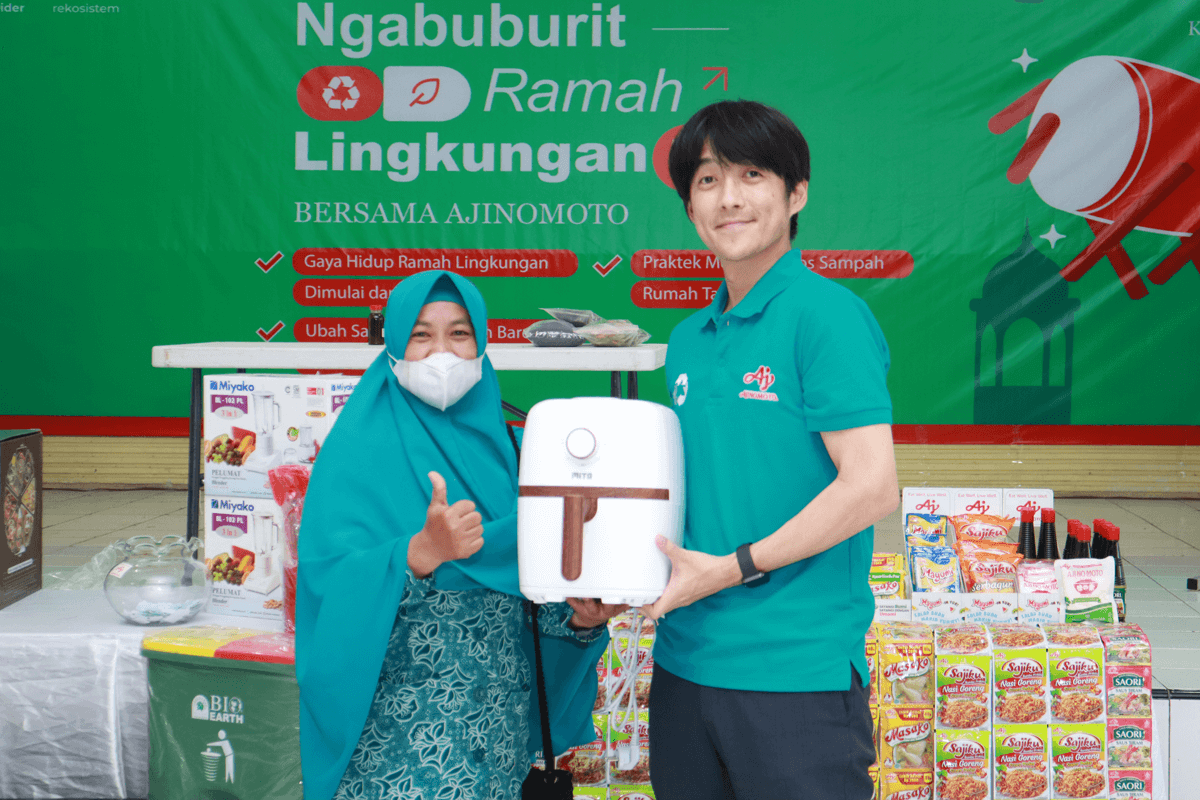 "We hope that the steps we are taking can inspire and trigger various parties to participate in preserving the surrounding environment. We are taking this step not only for the sake of the present, but also for the happiness of Indonesian families in the future and a greener Indonesia," concluded Yudho at the end of the interview.
Related Articles