Artikel
Ajinomoto Visitor Center Virtual Factory Tour, Turn Crisis Into Creative Digitization
Ajinomoto Group, which is responsible for helping keep the global food supply chain running smoothly, but also has a strong passion for building consumer intimacy and trust through introducing the history and production process of delicious and healthy products to the world through the Ajinomoto Visitor Center program.
The enthusiasm to introduce Ajinomoto's quality products was also well received by one of the Ajinomoto Group's subsidiaries, PT Ajinomoto Indonesia (PTA). On the company's 50th anniversary in July 2019, for the first time PT Ajinomoto Indonesia launched a face-to-face tour of its two superior facilities on the island of Java, namely its state-of-the-art factory in Mojokerto, East Java, and the newest Ajinomoto Visitor Center at the Karawang factory in West Java. By the end of 2019, the Ajinomoto Visitor Center had been visited by more than 13,000 interested people.
Then the global Covid-19 pandemic crisis that has hit the world since early 2020 has made many aspects and social sectors undergoing changes and adaptations. Everything must be adapted to conditions that require people to be more active indoors. So that all offline tour activities are also closed.
Nevertheless, still with a burning passion and a sustained commitment to introduce the Ajinomoto Visitor Center to the Indonesian people, PT Ajinomoto Indonesia also swiftly made a challenging initiative in order to adapt to new habits by launching a Virtual Tour from the Ajinomoto Visitor Center in March 2021.
"From a positive perspective," says Indra Setiadi of Karawang's Quality Assurance Department, "this pandemic has prompted us to make improvements toward better and more efficient operations that had never been imagined before."
Digital transformation through this interesting and creatively designed virtual tour can be directly accessed through a gadget using the latest 360-degree VR technology. Ajinomoto Virtual Factory Tour of the Karawang Ajinomoto Visitor Center and Mojokerto factory consists of a self-guided tour featuring 360-degree exploration of the facilities and exhibits, explanatory videos, fun and informative quizzes, recorded greetings from staff, augmented reality souvenir photos, and more. Live on-line guided tours can also be arranged upon request.
The 360VR virtual tour has enabled the company to reach a much larger community than before, not just on Java but throughout the entire country. "Indonesia has more than 270 million people spread across many islands," explains Yayah Hoeriyah, Brand Communication Manager of the PR Department. "The Ajinomoto Virtual Factory Tour is an easier, broader-reaching approach to communicating about the company and our products."
As of June 2021, it had already received nearly 2,000 virtual visitors, the majority of them students doing at-home learning. In addition, popular cooking classes that used to be held offline through the Dapur Umami studio are now also being diverted to other digital activities, such as social media and websites that have various features, including references to hundreds of recipes, Tanya NutriExpert, and the Umami Journal that allows users to exchange recipes. and cooking tips.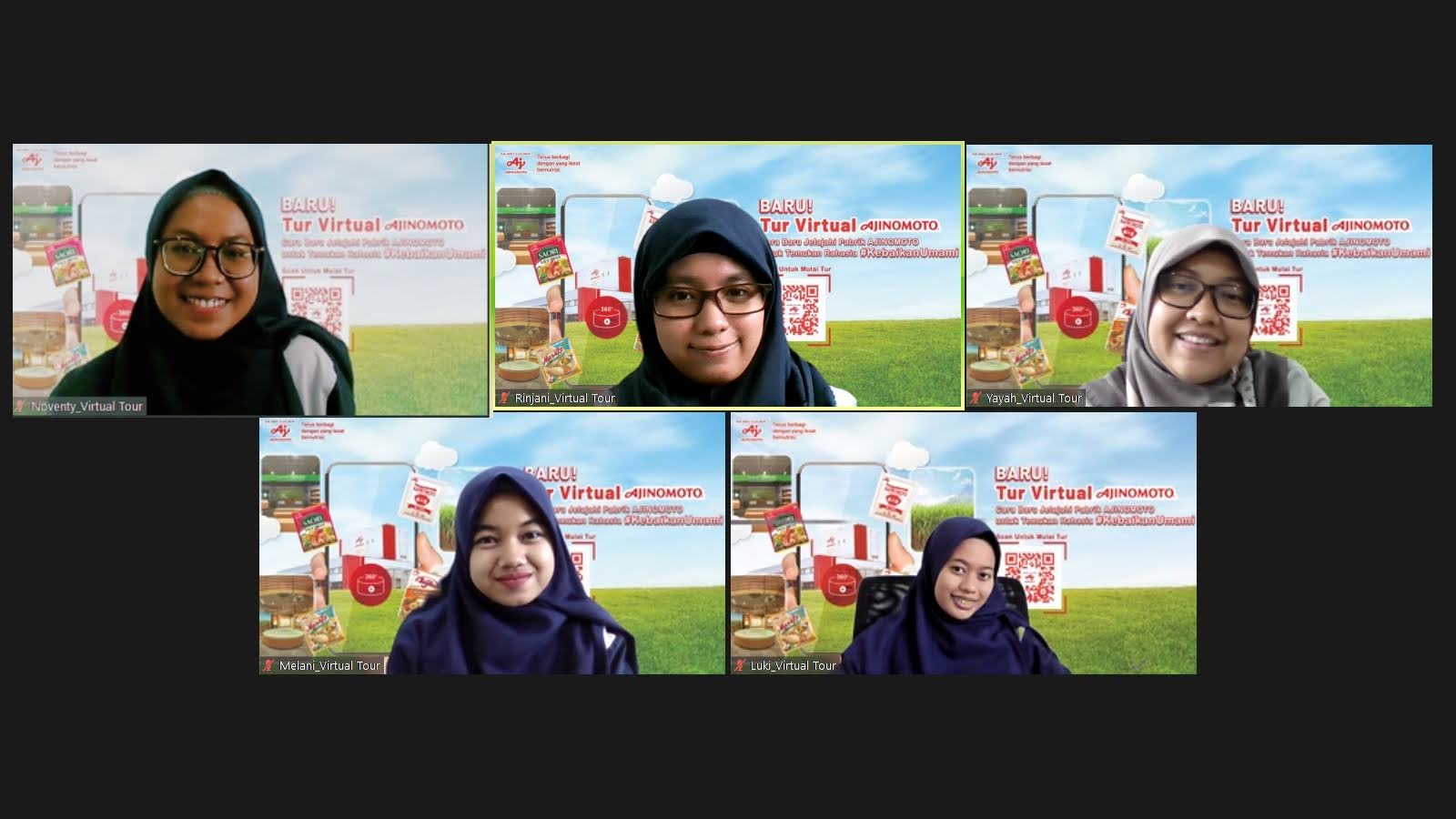 Related Articles