Jakarta - PT AJINOMOTO INDONESIA wishes everyone to always be healthy & fit in carrying out their daily lives while fasting amidst this pandemic period. Dapur Umami® website (https://www.dapurumami.com/) and the Winning Meals Kachimeshi website (https://kachimeshi-indonesia.com/), which are run by PT AJINOMOTO INDONESIA have combined the importance of nutrition and delicious intake, and shares the perfect recipe for this season.
"Everyone can get a variety of delicious & nutritionally balanced menu inspirations through the Dapur Umami® website and the Winning Meals Kachimeshi website, which can be applied as a menu for iftar and sahur, to stay healthy while fasting," said Katarina Larasati, Public Relations Manager - PT AJINOMOTO INDONESIA.
"Especially in Dapur Umami® website, our recommended menu is Ayam Popcorn ala "Sajiku®" for Iftar, and Tumis Sawi Jamur ala "Masako®" for Sahur. These meals are recommended because they are easy to cook & prepare, delicious, and nutritious. For others you could quickly check the recipes you want according to your preference by easy search. If you have any question about nutrition, you can also sign in and send us an inquiry at "Ask Nutritionist;" where the real nutritionist will answer to your questions." she said.
Consumption of nutritious and delicious food in the month of Ramadan and in the midst of the Covid-19 pandemic is considered very prominent by the Chair of the Indonesian Sports and Fitness Nutritionist Association (ANOKI), Mury Kuswary.
"During fasting, especially in this pandemic, our bodies need more consumption of nutritionally balanced foods. In order for our nutritional needs to be fulfilled during fasting, the nutritious food we have must be delicious, thus our appetite increases. We can get that delicious taste by adding Umami Seasoning," said by Mury.
Mury added, the easiest way to keep your body fit during Ramadan, especially during this pandemic period, is by maintain eating well and exercising regularly, which will reduce stress levels and increase worship.
"During fasting, there is a calorie deficit which makes the body's hormones change, namely a reduction in insulin and an increase in the hormone glucagon, which compel the body use fat as an energy source when we are active."
"A few tips in the fasting period is to exercise regularly, but we must pay attention to the type and time of exercise. Doing exercise 3-5 times / week with moderate-high intensity, then combining cardio and weight exercise, make it 20-60 minutes each time will be ideal," he continued.
With delicious & nutritious meals shared from PT AJINOMOTO INDONESIA and combining regular exercise, hopefully families in Indonesia will stay healthy & fit while undergoing the Ramadan Fast during the pandemic period.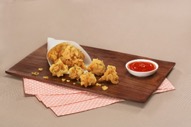 Ayam Popcorn ala "Sajiku®"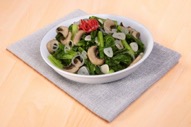 Tumis Sawi Jamur ala "Masako®"
About PT AJINOMOTO INDONESIA
PT AJINOMOTO INDONESIA is a leading food seasoning producer that has colored the lives of Indonesians with high quality products and brings delicacy in every consumer's dish. With its global slogan "Eat Well, Live Well", at the age of 51, PT AJINOMOTO INDONESIA has made extraordinary achievements that mark the strength and resilience of a company that can make a major contribution to Indonesian society.
Related Articles