Ajinomoto Health Provider is again holding an Elderly Program to help improve the elderly quality of life while commemorating International Senior Day on October 1, 2023, through a series of nutrition and health seminars for the elderly. In accordance with Ajinomoto Global's vision until 2030 to extend the healthy life expectancy of 1 billion people, including the Indonesian people who are starting to enter the era of the aging population. In 2023 Indonesia is predicted to be the country with the highest population of elderly in Southeast Asia.
The aging process causes a decline of organ function in elderly that cannot be prevented, but we can prepare ourselves to become healthy, fit, and independent elderly through lifestyle changes. To realize this, PT Ajinomoto Indonesia as a Health Provider collaborates with the Asosiasi Nutrisionis Olahraga dan Kebugaran Indonesia (ANOKI) and Asian Medical Student Association (AMSA) - Indonesia to organize an Elderly Program in 4 (four) cities, namely Tangerang, Bandung, Bogor, and Jakarta which running from July to October 2023.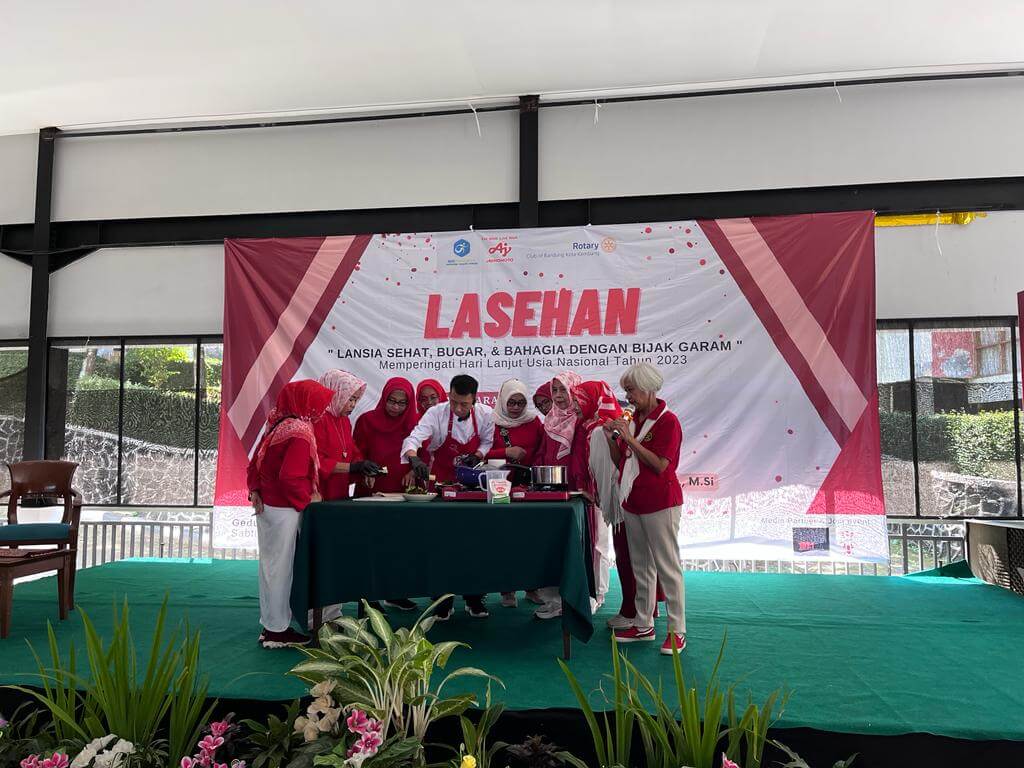 Ajinomoto Health Provider, through the Elderly Program, invites the elderly community to live healthier by applying the Smart Salt concept when cooking through low-salt snack cooking demonstrations from Dapur Umami. Smart Salt is a concept of reducing the use of salt when cooking and combining it with AJI-NO-MOTO® MSG so that sodium intake is reduced but still maintains the deliciousness of the food. The Smart Salt concept has been implemented in the Elderly Meal Project at the Abiyoso and Budi Luhur Nursing Homes in Yogyakarta. The results of the study show that providing nutritious food that is high in protein and low in salt but still delicious with Bijak Garam has succeeded in improving physical function and reducing the hypertension matrix (systolic and diastolic blood pressure) in elderly in the 2 (two) nursing homes. Apart from reducing salt intake, elderly are also encouraged to do regular physical activity to maintain heart, muscle, and bone health. The elderly communities taking part in this activity include Rotary Club Bandung Kota Kembang, Bogor Branch of Bioenergy Power Indonesia, the healthy exercise community assisted by the Public Health Office of Tangerang City and South Jakarta.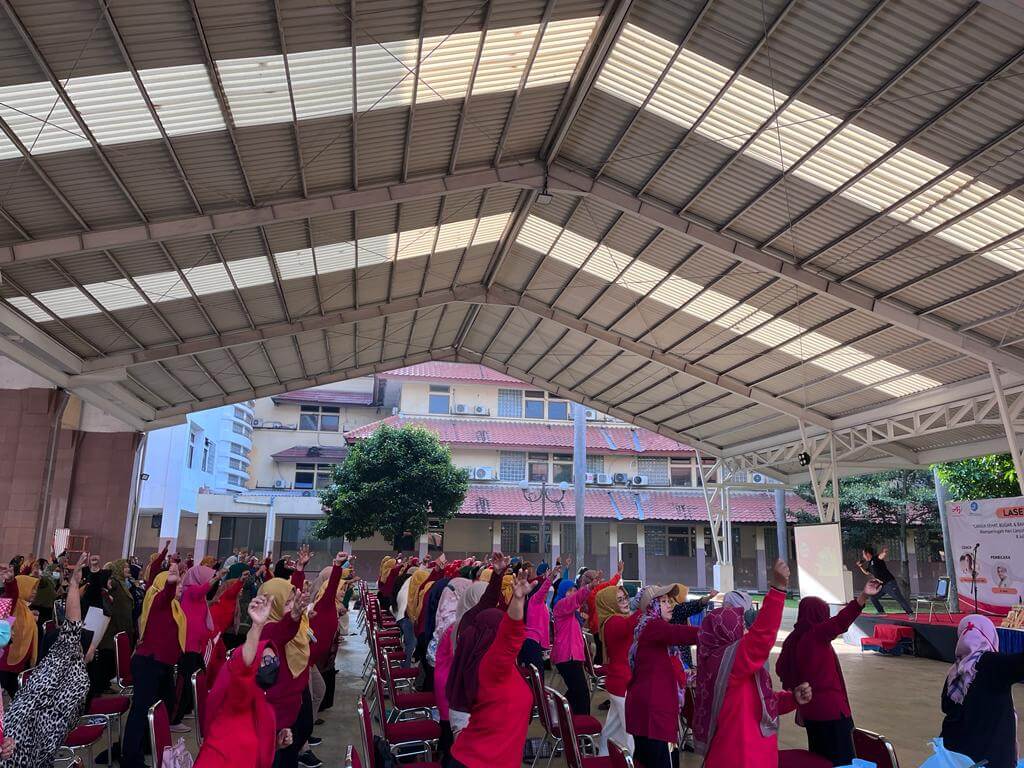 Ajinomoto Health Provider in the Elderly Program not only targets the elderly community, but also provides health education regarding hypertension and its prevention through Bijak Garam at the Budi Mulia 2 Nursing Home. Total of 75 elderly who attended the activity were invited to carry out regular health checks considering that hypertension is a silent killer through checking blood pressure and GCU (Glucose, Cholesterol, and Uric Acid). Apart from that, the caretakers and the kitchen team of the nursing home were also given education on how to apply the Bijak Garam concept in elderly's menu and a taste test of the snack Bolu Kukus Ayam ala Masako® from Dapur Umami. It hopes that these Smart Salt menus can help elderly reduce their salt intake but still maintain the taste so that elderly can still eat well and meet their nutritional needs.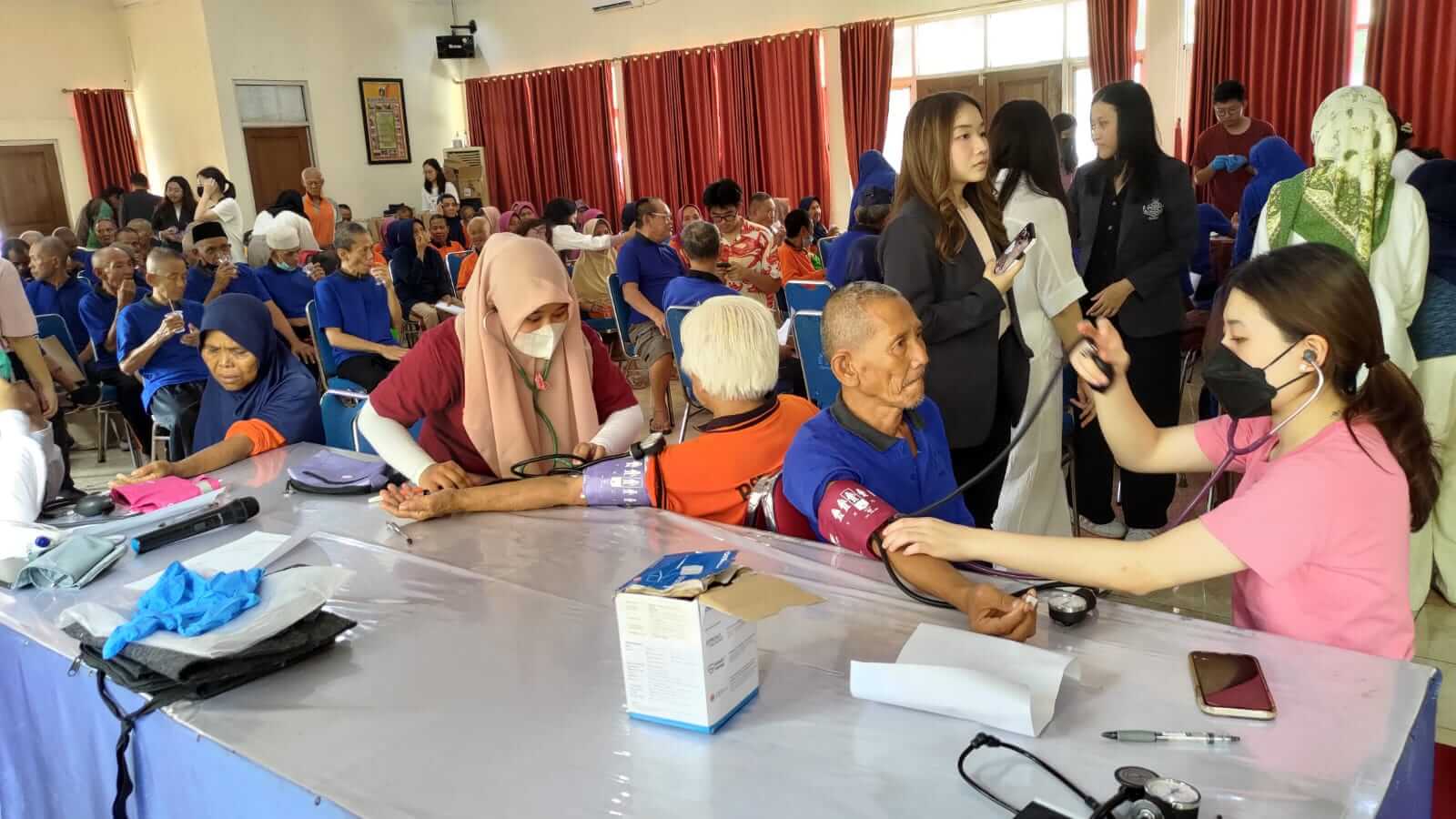 Related Articles