PT AJINOMOTO INDONESIA (Ajinomoto) through the aminoVITAL™ Brand also supports the Garmin Run 2023 Event which will be held on 24 September 2023 in the Summarecon Mall Serpong area. Ajinomoto, in collaboration with Garmin, also provided a sharing session through a Race Preparation Workshop: Road to Garmin Run 2023, on August 12 2023.
In the workshop, Firman Prastowo, Brand Manager of aminoVITAL™ – PT AJINOMOTO SALES INDONESIA, explains the importance of amino acid-BCAA nutrition to help the muscle recovery process and reduce fatigue after exercise.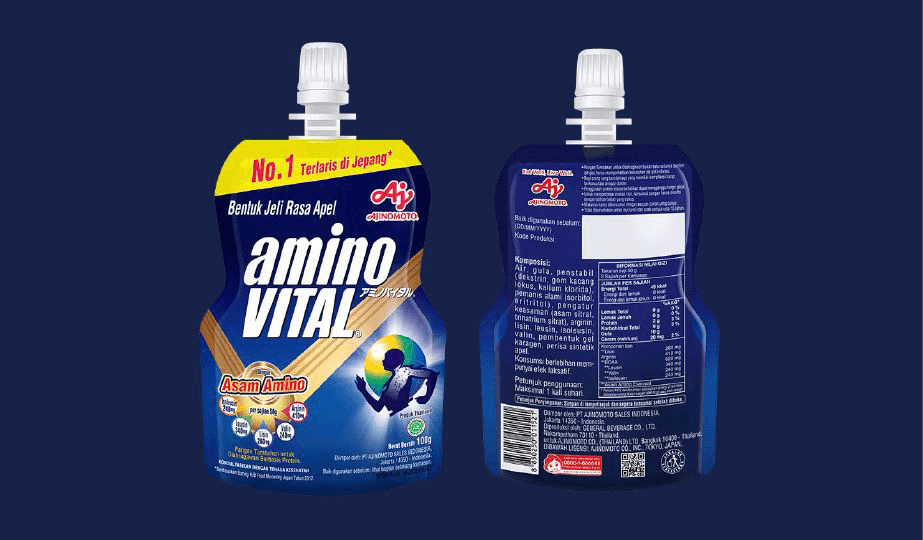 "aminoVITAL™ was originally developed to improve the performance of Japanese athletes. aminoVITAL™ is an apple-flavored protein-based food supplement for athletes which is the No.1 Sport Drink in Japan. In one 100g package (2 servings) it is made with 3,000 mg of amino acids and 1,640 mg of BCAA (Leucine, Isoleucine, Valine) and is halal certified for athletes and sports enthusiasts. "Ajinomoto's participation in the Garmin Run 2023 is one of our contributions - Health Provider Ajinomoto in increasing the healthy life expectancy of the Indonesian people, especially in promoting healthy lifestyle through exercise or sports," said Firman.
"In contrast to protein foods which take 3-4 hours to be digested and absorbed in the body, amino acids - BCAAs are the smallest components that make up protein and can be directly absorbed in the body within 30 minutes. "aminoVITAL™ products are good for consumption 30 minutes before exercising or in the middle of exercising," he continued.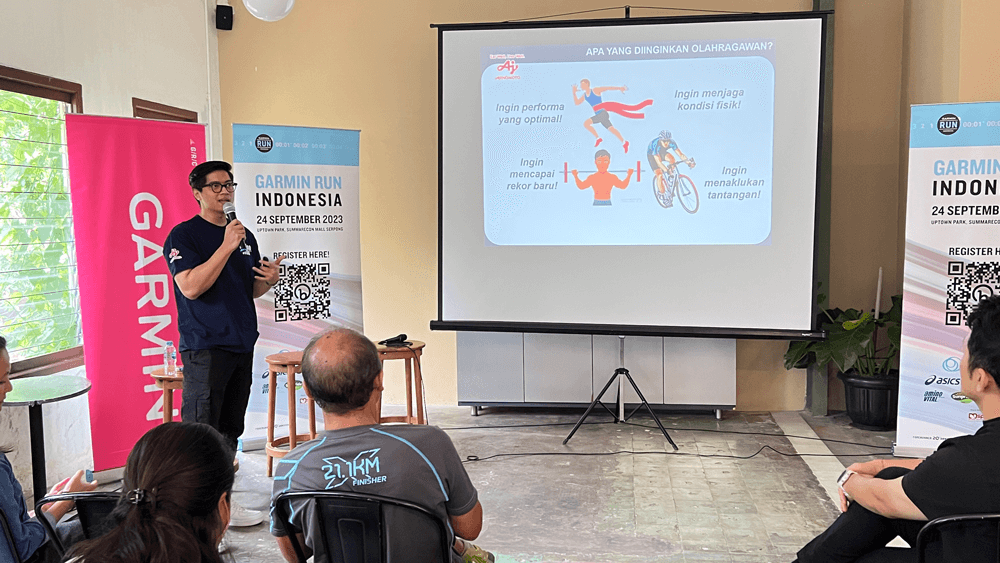 In this Race Preparation Workshop: Road to Garmin Run 2023, Clinical Dietitians Sport Nutritionist Emilia C. Achmadi, also gave a sharing session on how to build fitness, especially for runners.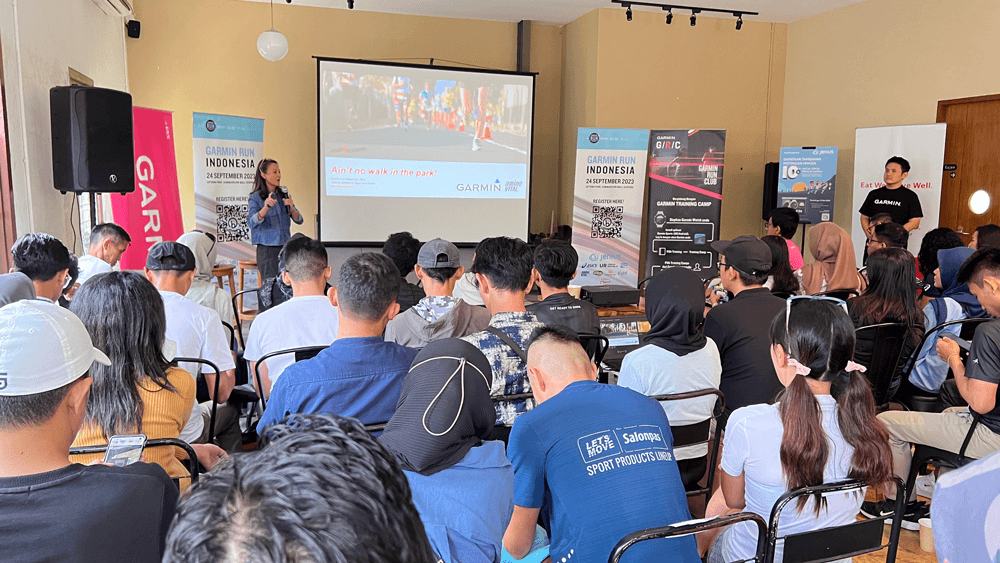 "Long distance runners need sustained energy to get them through long workouts. To improve performance and provide proper 'fuel' for long-distance runners, an appropriate diet must be formulated and implemented during the preparation period for a race event. The importance of correct hydration (according to body weight and natural conditions), consuming carbohydrates with the right type and amount, and paying attention to the form of protein intake in the diet, during and after training, is the key to success. One of the biggest mistakes runners make is not carrying out the recovery process properly and not allowing enough time after training sessions or race events. In addition to dehydration and electrolyte loss, long-distance running can cause inflammation and muscle fiber damage that significantly reduces muscle strength and endurance. "This is where consuming food that is a source of protein and essential amino acids has a very important role," said Emilia.
"BCAA (Branched-Chain Amino Acids) are 3 of the 9 essential amino acids that the body cannot produce itself, so it must be obtained from food. BCAAs are very important for building muscle mass and energy production. "In daily activities (not sports), consuming foods that are high in protein is enough to meet physical needs, but for physical activities such as marathons, consuming other foods or drinks that contain BCAAs is very important," she continued.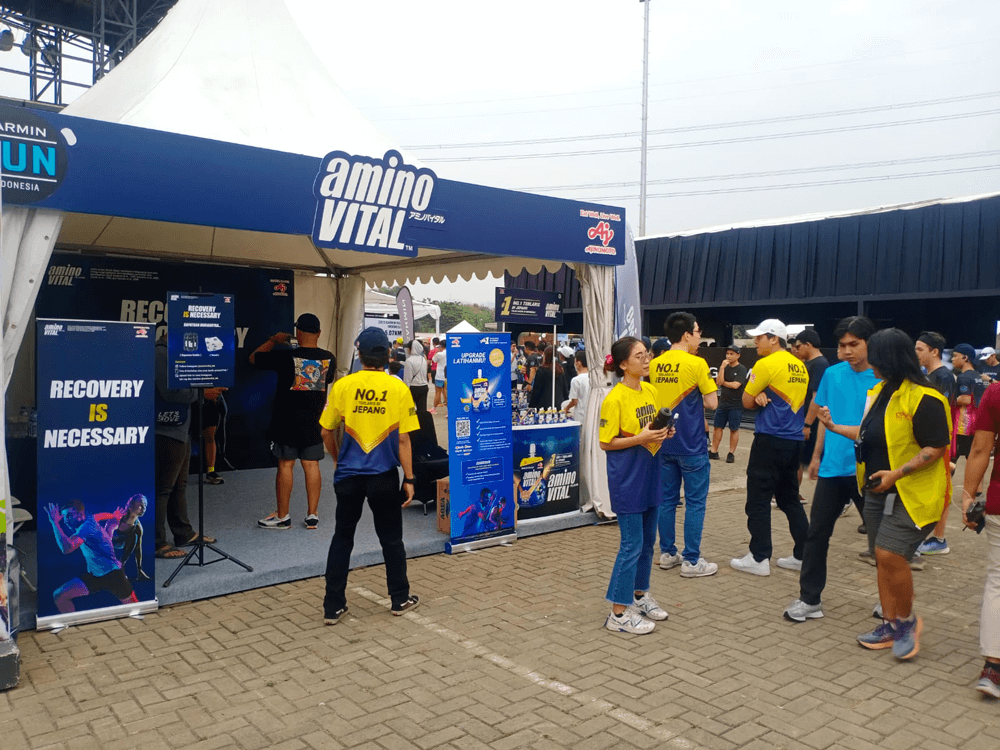 Apart from workshop which was held on 12 August 2023, the series of Road to Garmin Run 2023 activities also included a Sunday Run which was held on 10 & 17 September 2023, as preparation that sports enthusiasts can take part in before trying out the Garmin Run 2023 which consists of the 5K, 10K, 21K, and Kids Dash.
In the 2023 Garmin Run for the Kids Dash category there are 200 kids runner, 5K category has 1.500 runners, 10K category has 2.500 runners, 21K category has 800 runners participating. The participants looked very enthusiastic about taking part in the Garmin Run 2023 activity which started at 05.00 until they became finishers. At this year's Garmin Run, Ajinomoto also provided a booth that informed participants about the importance of consuming aminoVITAL™ 30 minutes before exercising or after exercising.
Related Articles