PT AJINOMOTO INDONESIA (Ajinomoto) has launched its newest product variant, "NIKUPLUS" to meet the needs of the hotel, restaurant and catering (Horeca) industry in Indonesia and provide the best solution as mix stabilizer for meat. "NIKUPLUS" is one of the products that contributes to delicious Indonesian food by utilizing its unique technology from Ajinomoto and also expanding Horeka's business and targeting food service business in process meat that continuously growing.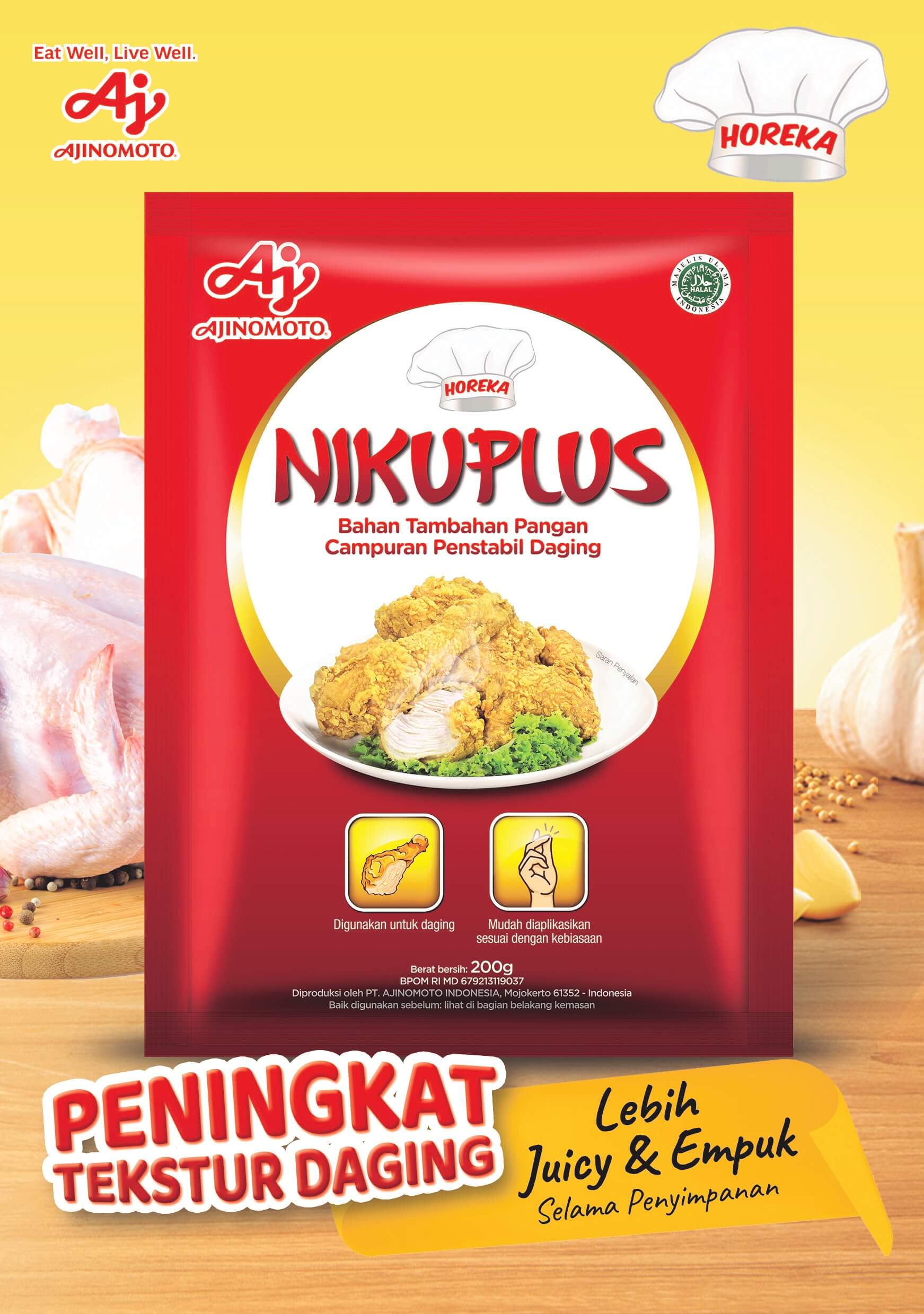 The "NIKUPLUS" product is a stabilizer mix food additives for meat that can improve meat texture to be more tender and juicy, and also stable during 4 hours of storage. "NIKUPLUS" can be applied to various types of meat such as chicken, duck, beef, and goat. This product is also easy to apply according to our cooking habits in kitchen. Ajinomoto sees that the Indonesian people consume various kinds of animal protein every day as the main menu and also the market and demand for the food service industry is very high, so the "NIKUPLUS" product can be a solution as a meat improver due to it is very practical to use with affordable price," said Darma Suhandi, Product Marketing Manager Horeka Dept - PT AJINOMOTO INDONESIA.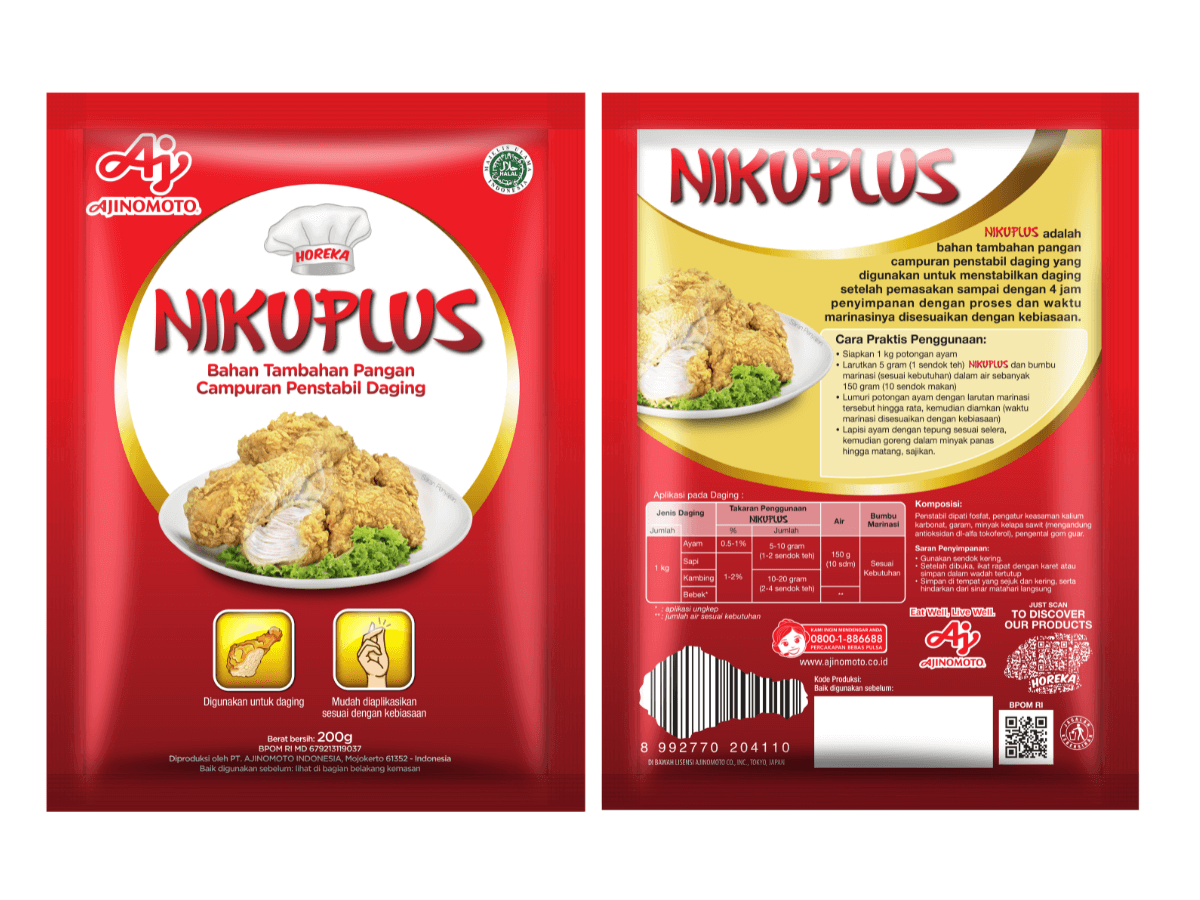 "NIKUPLUS" can also be combined with other seasonings without changing the taste and can be applied easily on marination and stew process. For food service industry players in Indonesia who want to immediately buy "NIKUPLUS" products, our new products can be found at distributor partner of Ajinomoto, wholesale supermarkets, E-Commerce Official Stores of Ajinomoto Indonesia such as Shopee and Tokopedia," he continued.
In addition, according to Darma, the launch of "NIKUPLUS" product is also one of the activities of the ASV (Ajinomoto Shared Value) Ajinomoto Indonesia Group, to contribute to the effective use of food resources in Indonesia. With "NIKUPLUS" meat texture will be more tender and juicy.
Ajinomoto is committed to continue creating a positive contribution to society, by improving the welfare and health of Indonesian families through high quality products and services that focus on delicacy and health. Through ASV, Ajinomoto seeks to solve social problems that will lead to the creation of economic value through its business activities, and will continue these initiatives in line with the company's business growth.
Related Articles