Coinciding with the month of Ramadan, PT AJINOMOTO INDONESIA (Ajinomoto) invited several media partners to attend a workshop entitled ""Media Launching: Manfaat Konsumsi Buah Saat Sahur dan Berbuka Puasa". In this event, Ajinomoto also introduced a new product, namely Mayumi® Fruit Salad Dressing, which is a dressing for fruit salad.
This workshop presented a Nutrition Lecturer from Esa Unggul University, Nazhif Gifari, S.Gz, M.Si, who conveyed the importance of a healthy lifestyle and balanced nutritional intake to stay fit during the month of Ramadan. Meanwhile, during fasting, according to Nazhif, the easiest way to keep your body fit is to eat a good diet, eat foods that are complete and balanced, exercise regularly, and reduce stress levels.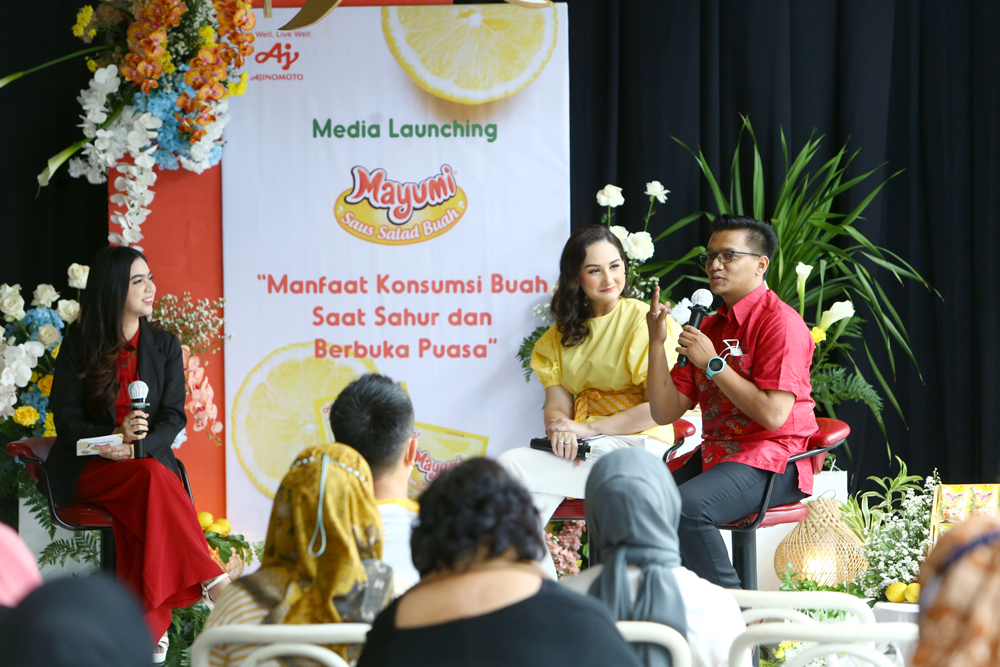 "Paid food, of course, must be delicious so that our appetite increases. Well, one thing that can increase our appetite when breaking the fast or eating sahur is a menu of refreshing foods such as fruits," said Nazhif.
"Fruits contain micronutrients consisting of quite a lot of vitamins and minerals, the fulfillment of these nutrients is needed by our body, especially in fasting conditions. Then, the antioxidant content in the fruit also plays a role in the body's immunity, the risk of reducing PTM disease, as well as the water content for the body's metabolism, especially during the current fast.
Agreed with Nazhif, according to Eurli Prameswari, Head of Sauce & Seasoning Dept - PT AJINOMOTO INDONESIA, the fruit salad menu is very suitable for breaking the fast, because the important nutrients in fruit are needed by the body after a day of fasting. Mayumi® Fruit Salad Dressing can be an alternative in making a more practical fruit salad menu and the taste is definitely delicious and delicious.
In addition, based on Riskesdas data from the Indonesian Ministry of Health (2018), as many as 95.5% of Indonesians fall into the low category in consuming fruits & vegetables. Based on the recommendations of the Indonesian Ministry of Health through the Isi Piringku Program, every meal must contain balanced nutrition including staple foods, side dishes, vegetables and fruits.
Ajinomoto continues to innovate in developing products that can provide added value to society, Ajinomoto seeks to increase fruit consumption in Indonesian families through the new product Mayumi® Fruit Salad Sauce, which is a pioneer in the retail market for the category of fruit-specific sauce.
Mayumi® Fruit Salad Sauce has a delicious creamy sweet taste coupled with a refreshing lemon taste. Very practical, pour it directly into the fruit and Mom at home can immediately serve a delicious fruit salad.
Mayumi® Fruit Salad Sauce comes in an economical sachet package at an affordable price for the people of Indonesia. Currently, Mayumi® Fruit Salad Dressing products can be found at supermarkets and the Ajinomoto Official Store at Tokopedia, Shopee, Bukalapak, and Lazada,, and will soon be available at mini-markets.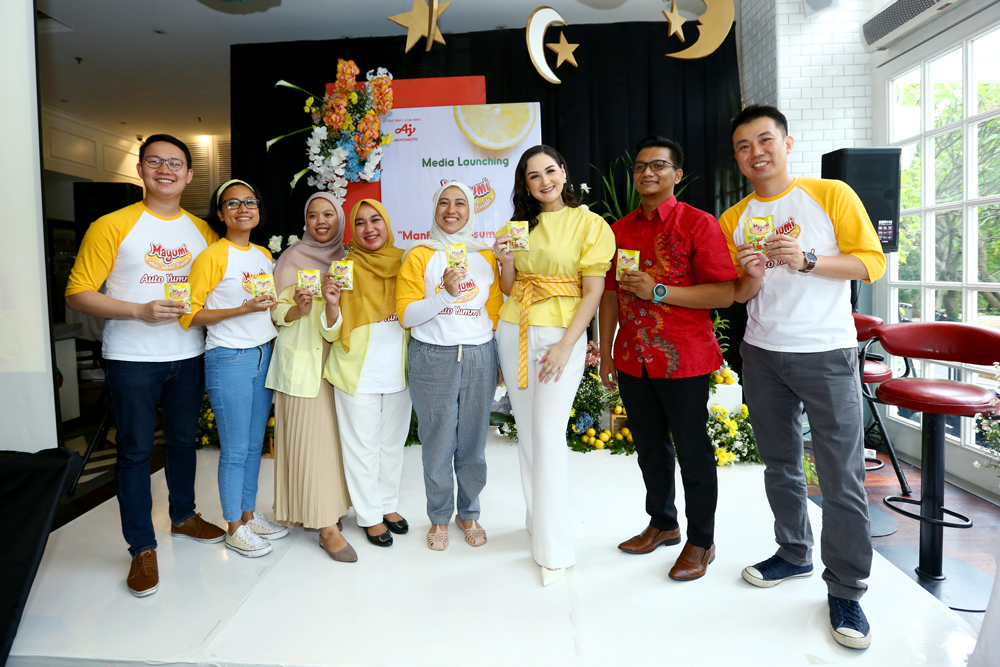 Through Mayumi® Fruit Salad Dressing, PT AJINOMOTO INDONESIA hopes to contribute to helping the Government of Indonesia's balanced nutrition campaign through increasing fruit consumption. This is in line with Ajinomoto's vision and mission to extend the healthy life expectancy of the Indonesian people through the Health Provider concept.
Currently the Ajinomoto Indonesia Group is increasing the literacy and knowledge of Health Providers - which is the designation for all Ajinomoto employees regarding the company's various efforts to increase the healthy life expectancy of the Indonesian people, and reduce environmental impact. This is done to help spread the company's health & environmental activities to the wider community.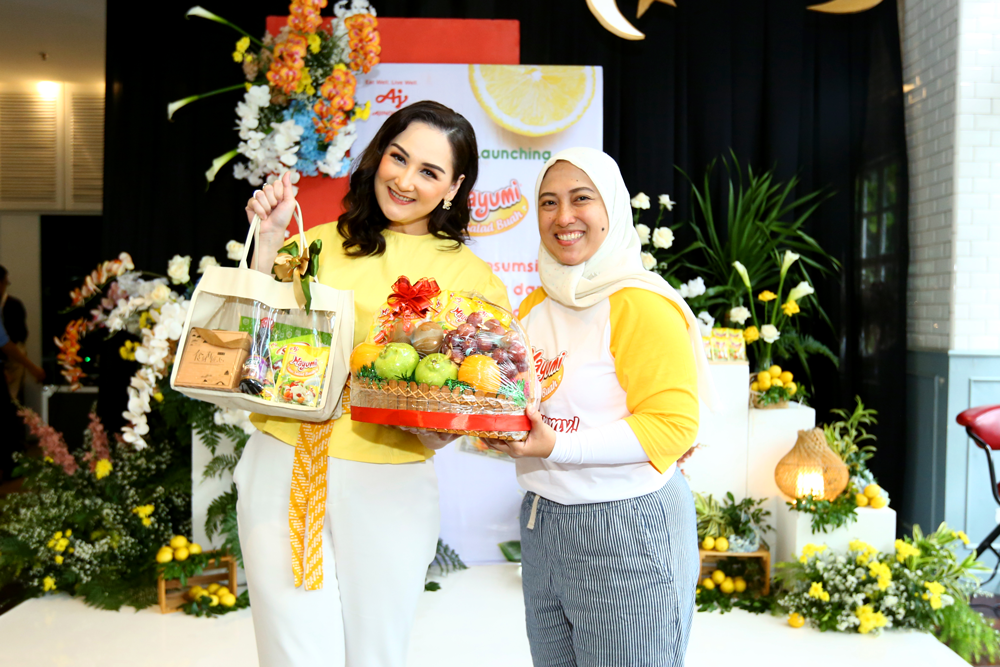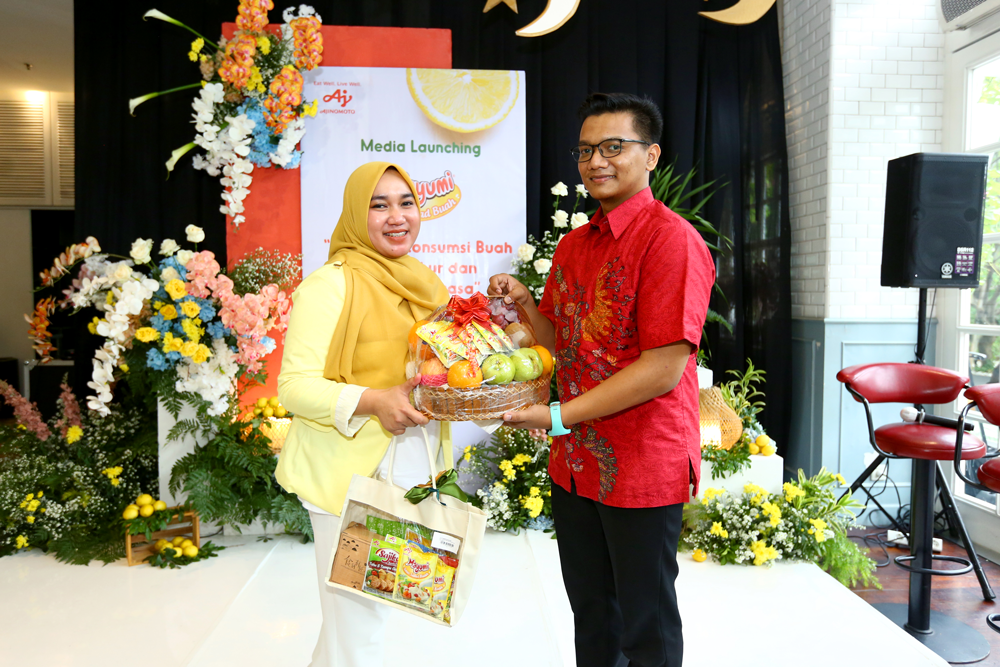 Related Articles