Artikel
Ajinomoto Takes Media on a Factory Tour in Karawang For Various Fun Activity, From Factory Tours to Cooking Smart Salt Menu
Aiming to strengthen friendship and closer cooperation with the media, PT AJINOMOTO INDONESIA (Ajinomoto) as one of the leading spice manufacturers that cares about health and environmental issues, invites several media to visit the Ajinomoto factory, which is located in Karawang.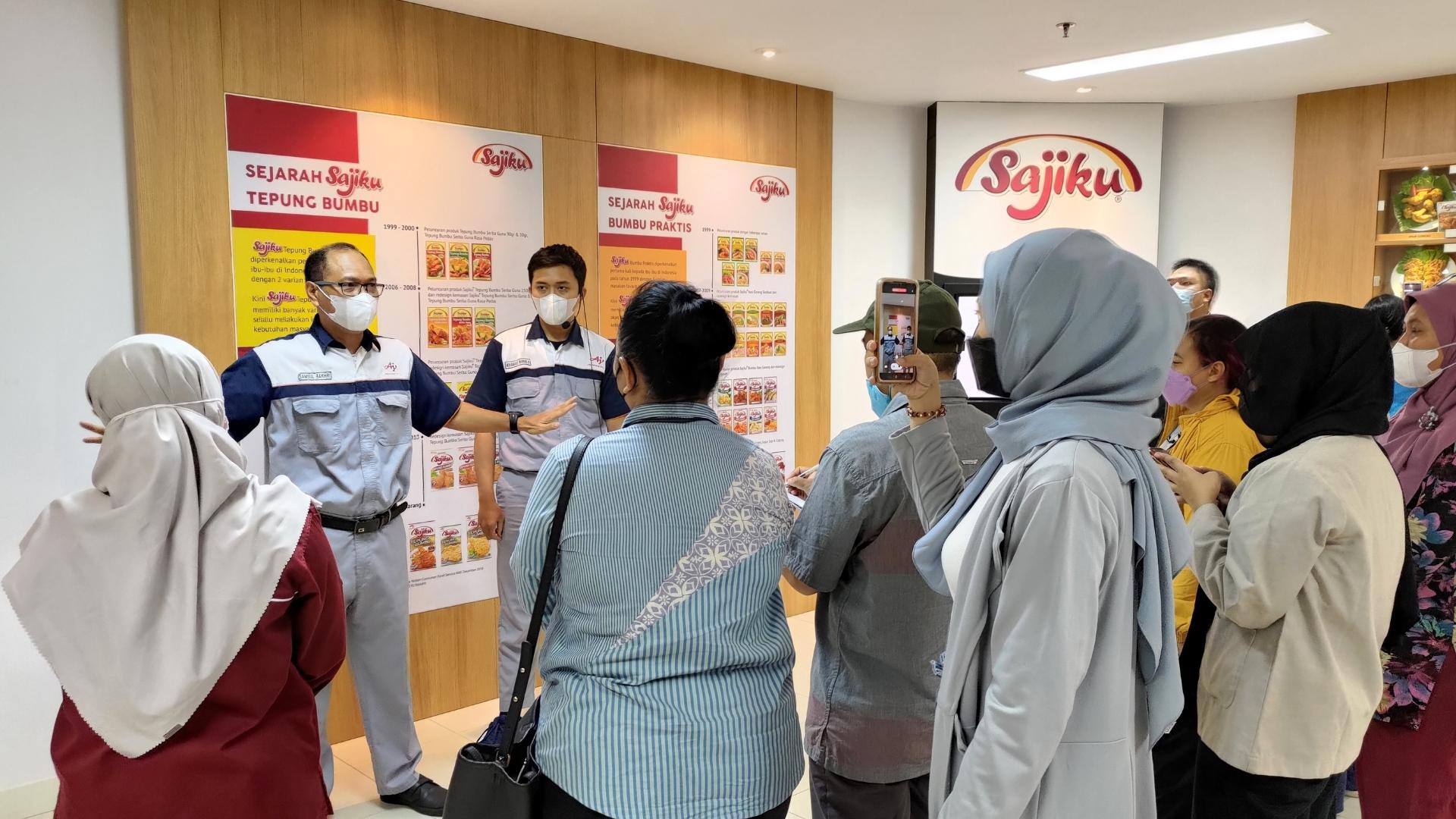 The "Media Gathering" event, which was held warmly, was opened with a warm welcome from Samsul Bakhri - Director of PT AJINOMOTO INDONESIA. On this occasion, apart from being invited to tour the Ajinomoto factory, media colleagues were invited to cook together with Chef Eki Nugraha Kramadibrata. Not only cooking together, Ajinomoto also brought a nutritionist Dr. Al Mukhlas Fikri, S. Gz, M.Si who gave an explanation about the importance of a salt diet for health.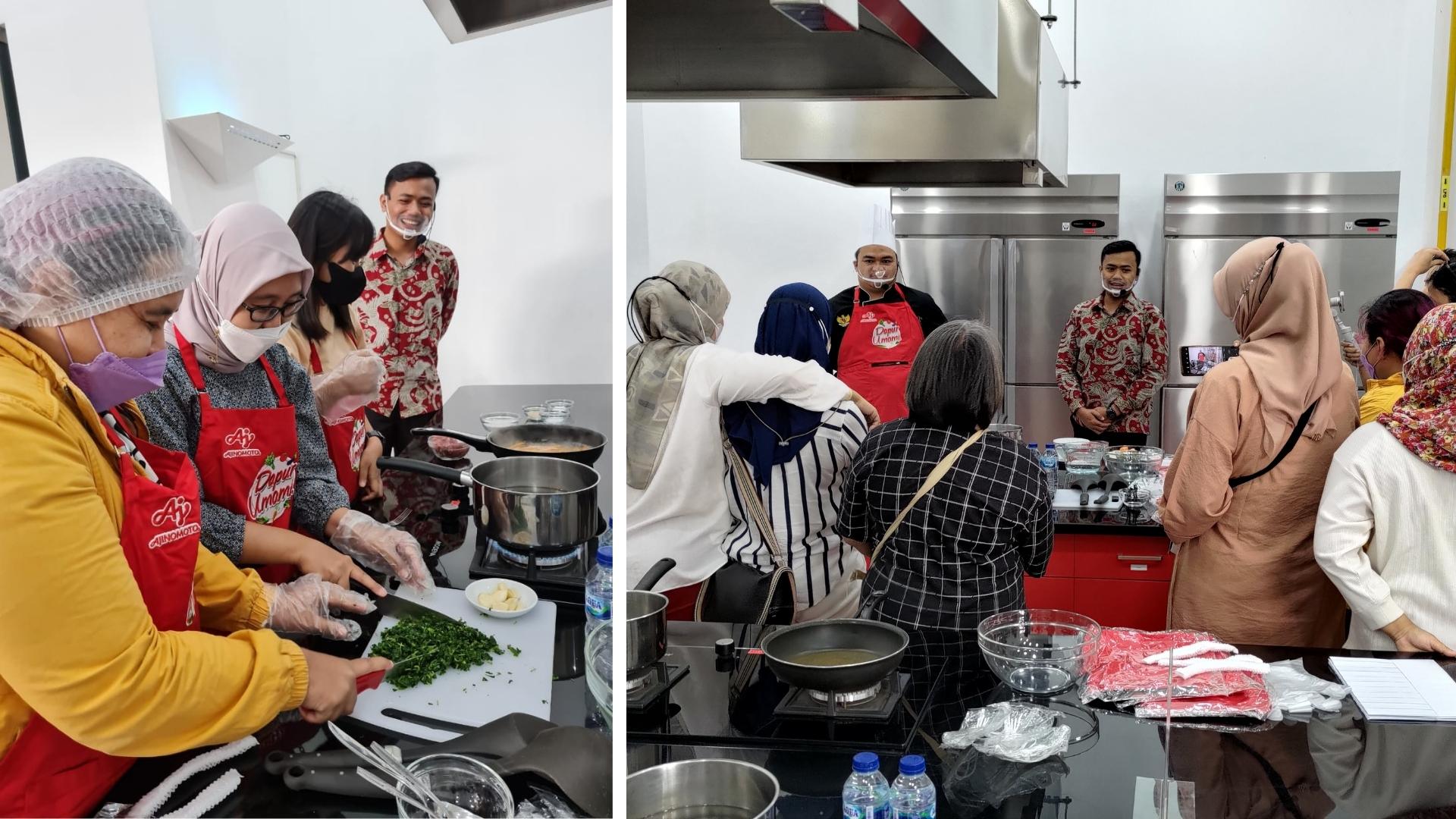 "Today, we are grateful to be able to meet and greet our media colleagues after a long time of meeting virtually. With our global slogan 'Eat Well, Live Well', PT AJINOMOTO INDONESIA has scored extraordinary achievements that signify the strength and resilience of a company that can make a major contribution to the people of Indonesia. This achievement cannot be separated from the support and good cooperation of media colleagues. As an expression of gratitude and as an opportunity to meet and greet in person, we present today's event through various activities that are closely related to our efforts to contribute to society in increasing the healthy life expectancy of families in Indonesia. We hope that in 2022 and in the years to come, this good relationship and cooperation can continue to be improved," said Samsul Bakhri – Director of PT AJINOMOTO INDONESIA.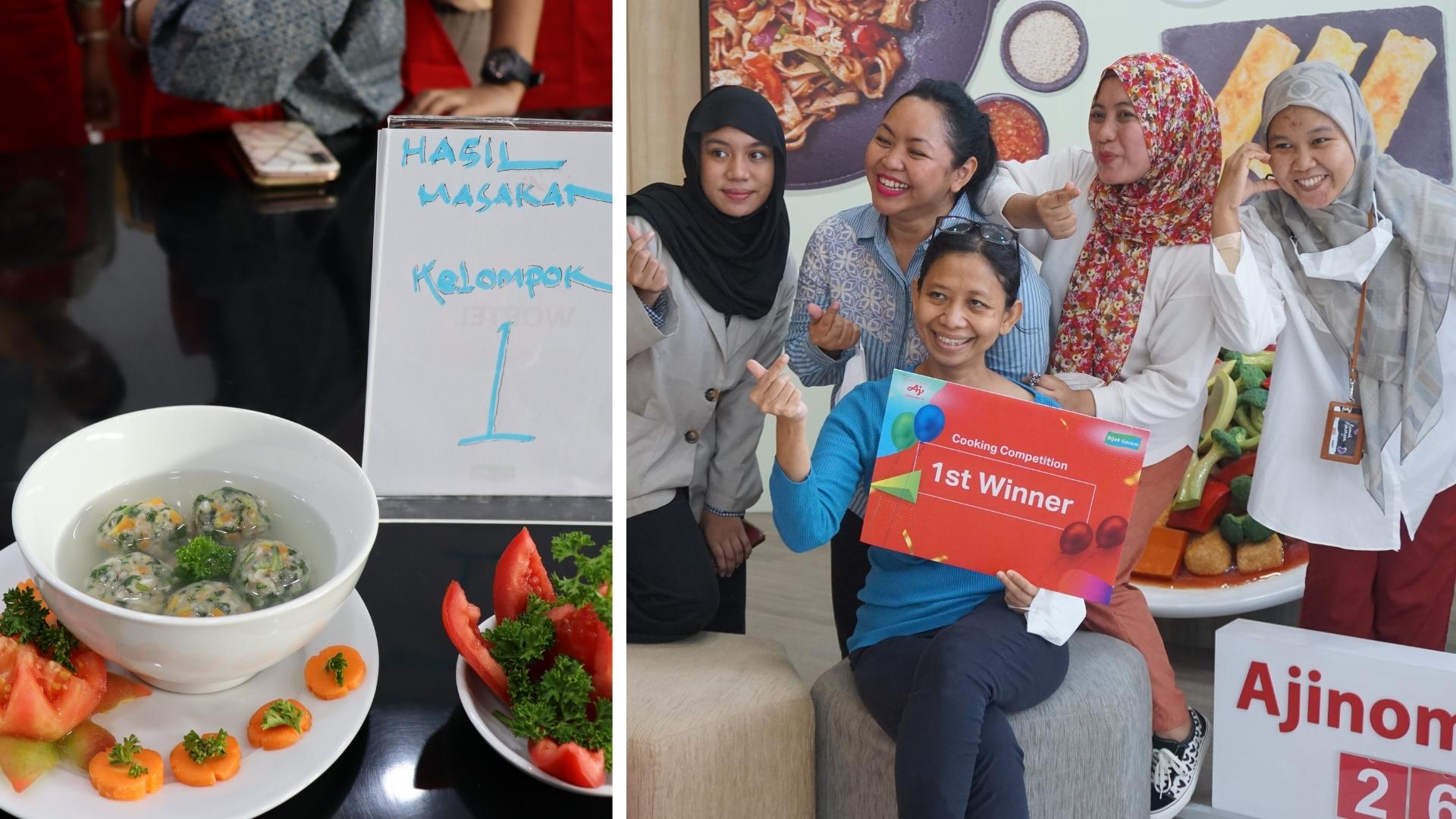 The menu cooked by media colleagues on this occasion is an example of the Salt Wisdom menu found on the Dapur Umami website (Umami Vegetable Meatball Recipe - Dapur Umami) which has been specially prepared by nutritionist Ajinomoto. On this occasion, the media present also enjoyed a healthy menu, low in salt, but still delicious. Through the "Bijak Garam" campaign that Ajinomoto is currently running, Ajinomoto wants to educate the public about the importance of a low-salt diet and invite Indonesian families to live healthier lives by reducing the intake or use of salt in food processing. Ajinomoto is committed to continuing to make a positive contribution to society, by improving the welfare and health of Indonesian families through high quality products and services.
Related Articles