Solo, March 11 2023 - PT AJINOMOTO INDONESIA (Ajinomoto) - continues to strive to invite all elements of society to adopt a healthy lifestyle and more care regarding environmental sustainability.
Through the Adeging Pura Mangkunegaran 2023 event which was attended by more than 3,500 visitors (offline), Ajinomoto shared his experiences in presenting delicacy through the nutritionally balanced Masako®, SAORI® and Sajiku® application menus. Recipes for these menus can also be easily accessed through the Dapur Umami website (https://www.dapurumami.com/). Ajinomoto also shared experiences regarding environmentally friendly production process activities and invited the general public to prefer products that have added value to environmental sustainability, such as MSG AJI-NO-MOTO®, Masako®, and Sajiku® which reduce the use of plastic packaging materials. .
"This year's Adeging Pura Mangkunegaran event is the first time we have become an official sponsor partner. We support this positive activity because it is very beneficial for the general public, the younger generation, cultural activists in the city of Solo, as well as tourists who come to Solo. We want to invite them to more care about health and environmental sustainability," said Grant Senjaya - Head of Public Relations Dept. of PT AJINOMOTO INDONESIA.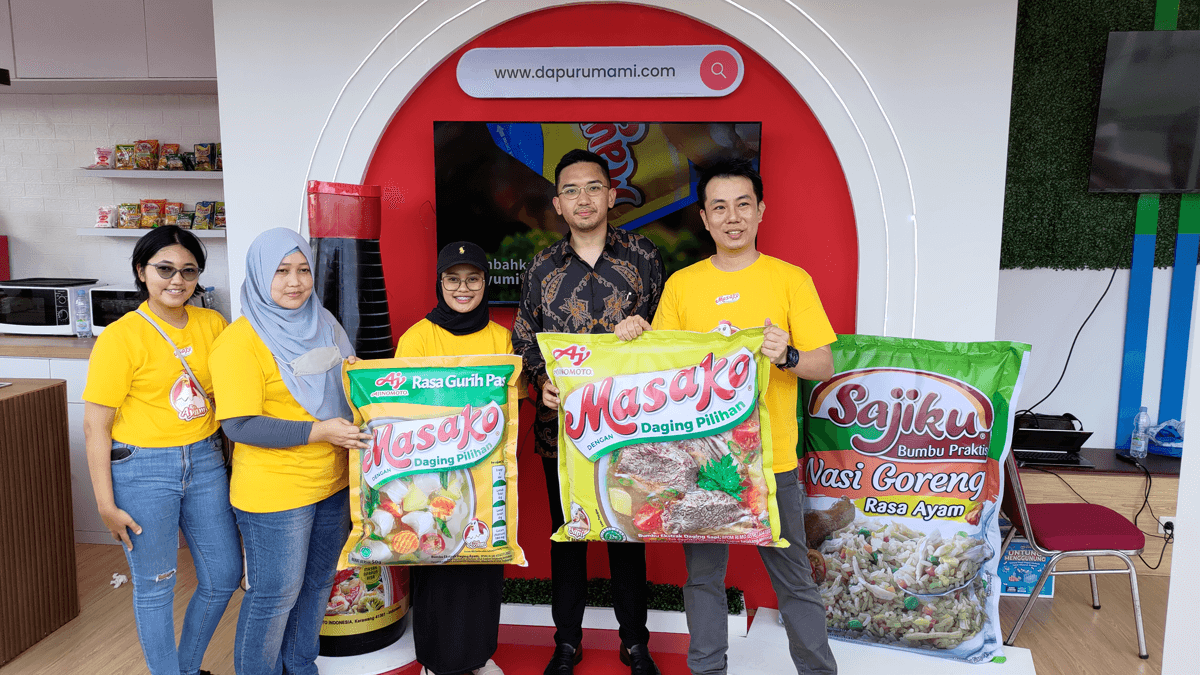 "Adeging Pura Mangkunegaran 2023, which is a forum for the general public to exchange information and discuss things related to art, culture, a healthy lifestyle, and environmentally friendly activities, is our background for participating in becoming partner sponsors, because it is in line with our vision and mission to increase expectations live a healthy life and create activities that are environmentally friendly. The visitors are certainly very able to participate in various activities at our booth. Apart from exciting games with attractive prizes, visitors can also sample some of our mainstay menus, namely Brulee Bomb a la Masako®, Fried Noodles ala SAORI®, Fried Rice High Fiber ala Sajiku® the recipe is taken at https://www.dapurumami.com/. We also want to introduce to the visitors who attend this event the Ajinomoto Salt Salt campaign to educate the public about the importance of a low-salt diet and invite Indonesian families to live healthier lives by reducing salt intake or using salt in preparing food, but can still get a high taste by adding sources of umami such as MSG," Grant continue.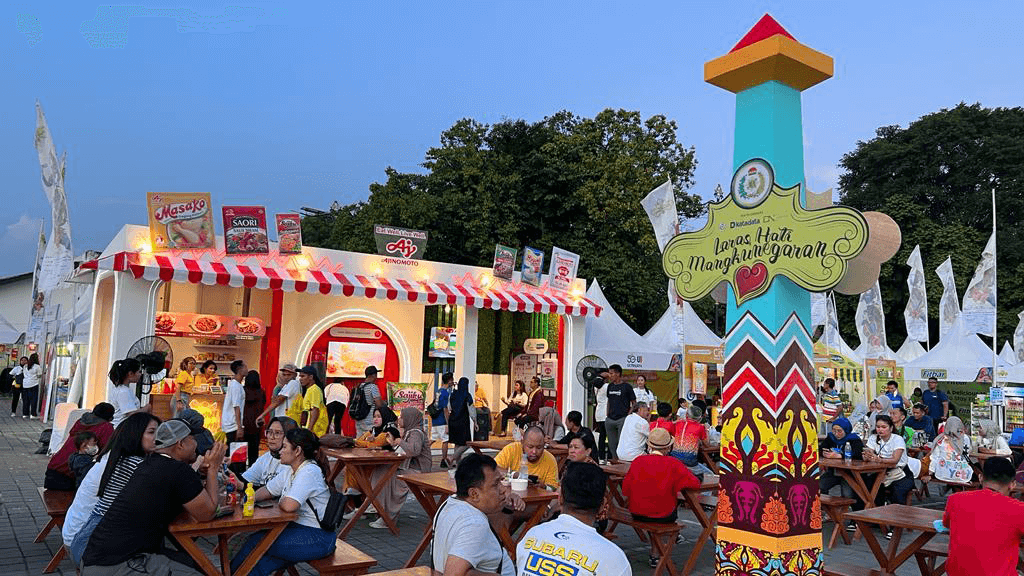 According to Grant, apart from the Bijak Garam campaign, related to activities that are more environmentally friendly, the Ajinomoto Factory in Mojokerto has carried out circular economic practices by creating co-products or by-products such as AJIFOL, AMINA, FML which are obtained from our production waste processing process. . This activity was carried out as Ajinomoto's effort to achieve Zero Waste, an effort to minimize and reduce environmental pollution to zero. In addition, Ajinomoto also reduces carbon emissions, manages waste water, overcomes the problem of accumulation of plastic waste by reducing up to 30% the use of plastic material in AJI-NO-MOTO® MSG packaging, and eliminating outer plastic packaging and top plastic for Masako® products. plan. Then, this year Ajinomoto will also trial the use of biomass energy sources to gradually replace coal as a boiler energy source at the factory.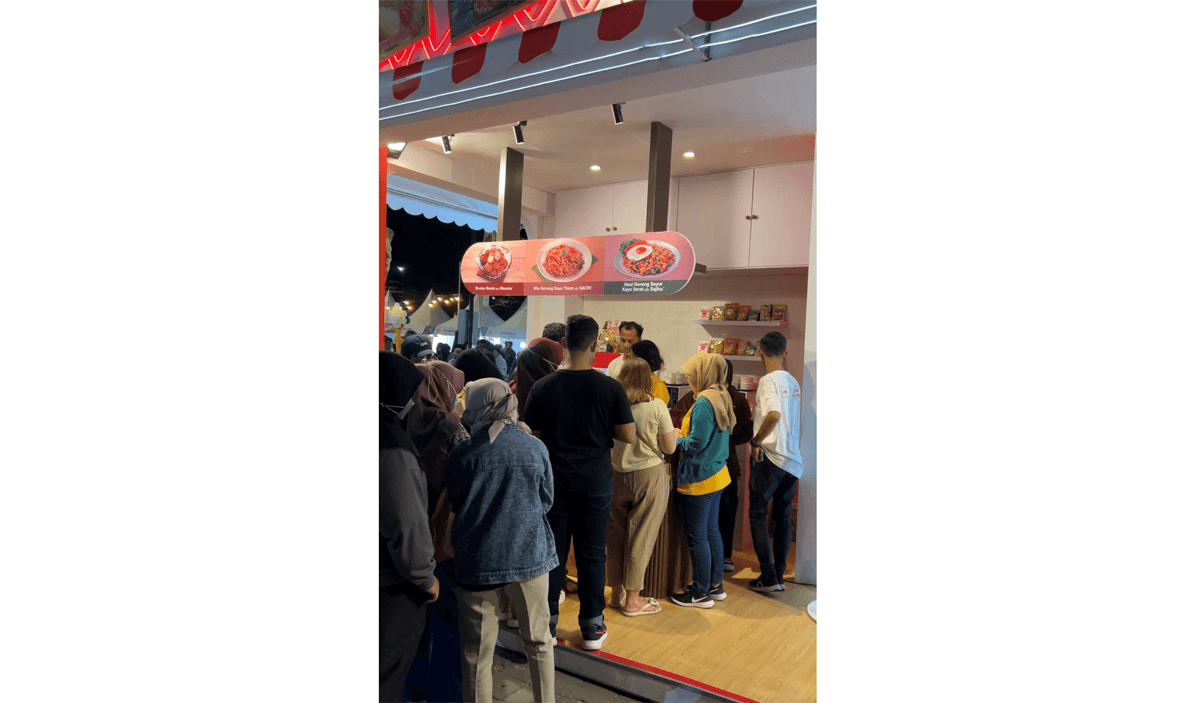 "To help disseminate activities in the health & environment sector that I conveyed to the wider community, we are also increasing the literacy and knowledge of Health Providers - which is the name for all of our employees regarding various efforts to expand healthy life expectancy of the Indonesian people, and reduce environmental impacts. what the company does. Health Providers consist of Health providers for Human Being and Health providers for The Earth, because the Ajinomoto Indonesia Group cares about improving the health of all people and the earth (environment)," concluded by Grant.
Related Articles