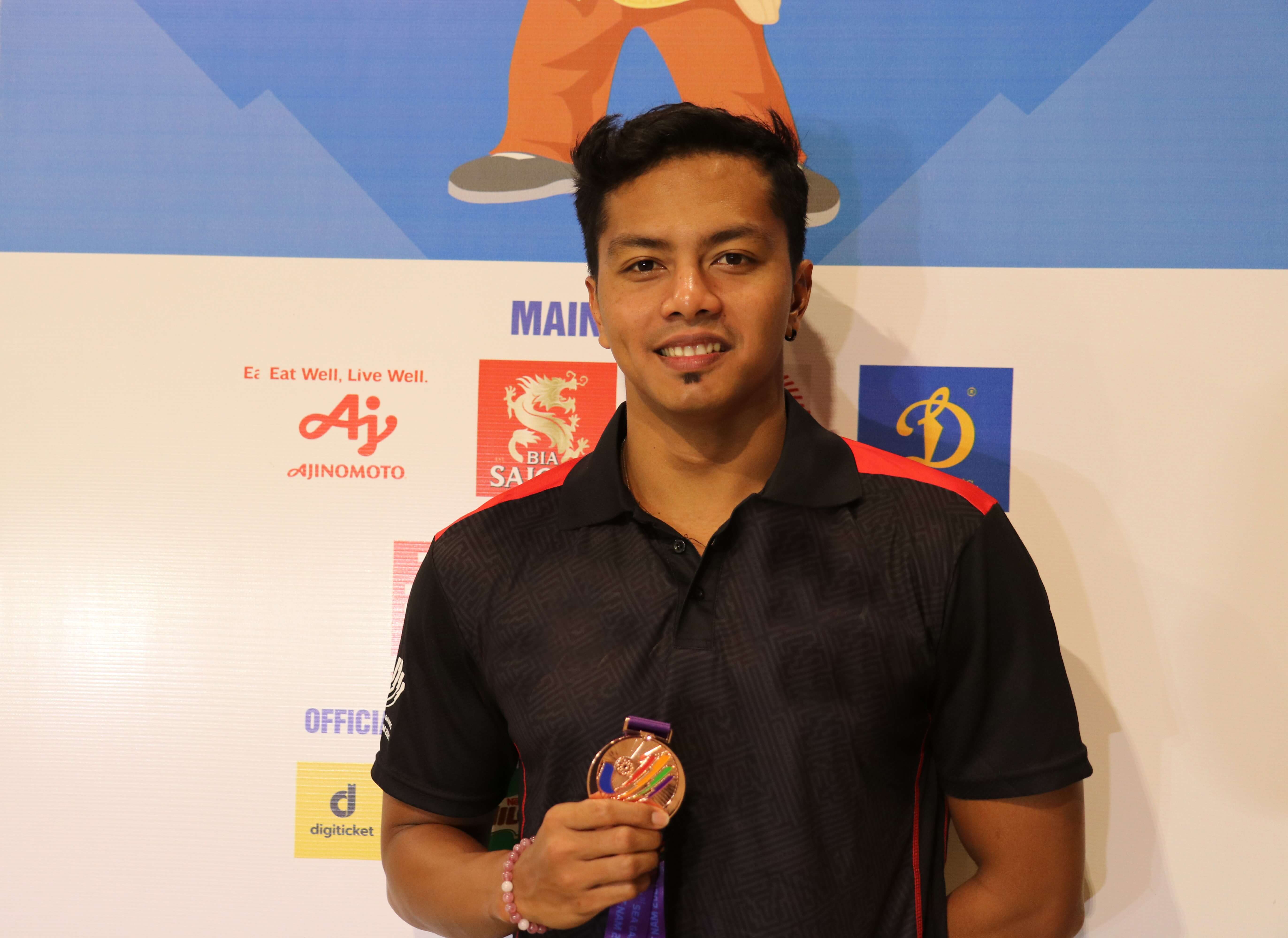 Jakarta May 19th, 2022 – Competing in the men's 100 & 50 meter backstroke, Indonesian swimmer from Bali - I Gede Siman Sudartawa (Siman) once again made the Indonesia nation proud by winning a bronze medal in 50 meter men's swimming backstroke category at the 31st SEA Games Vietnam. PT AJINOMOTO INDONESIA (Ajinomoto) through the 'Winning Meals Kachimeshi' program also supports Siman to achieve the highest achievement in this year's SEA Games. Kachimeshi "Winning Meals" or "Food of the Champion" is a continuation of Ajinomoto's global program based in Japan that supports athletes and sports lovers through nutritional menu planning, providing controlled nutrition guidance according to daily needs and periodic anthropometric tests to determine composition or structure. athlete body. In developed countries, the nutrition of athletes has been considered for years before they compete. Nutritional intake is a fundamental thing that must be considered in supporting the achievements of athletes in the world of international sports to achieve achievements.
To achieve the maximum level of fitness, all the 'Winning Meals Kachimeshi' programs are carried out starting from the training period to competition day. Grant Senjaya, Head of Public Relations Department - PT AJINOMOTO INDONESIA said "We are very proud and enthusiast in supporting our nation's swimming athlete - Siman through integrated preparation from physical exercise that fostered by the best coaches as well as setting the most ideal diet or nutritional intake that supervised by a trusted nutritionist. The food that we designed and consumed by Siman every day was the result of scientific calculations of daily energy needs based on the pattern and volume of daily exercise that Siman undergoes both in the pool and physical exercise outside the pool. We do this 'Winning Meals Kachimeshi' consistently to shape Siman's performance to always be at the highest level, so that Siman is more ready and confident to face the championship".
Not only athletes as our focus of the 'Winning Meals Kachimeshi' program, Ajinomoto continues to commits and contributes to the nutritional intake of Indonesian families by offering the best products. "We continue to carry out various literacies regarding of nutritional adequacy, as well as maintaining healthy living habits to the wider community. Ajinomoto believes, with the fulfillment of good nutrition, a healthy and successful society will certainly be formed. Ajinomoto is fully committed to continuing to share experiences and messages that food is one of the important keys to realizing a healthy lifestyle through our website: https://www.dapurumami.com/kachimeshi/," Grant continue.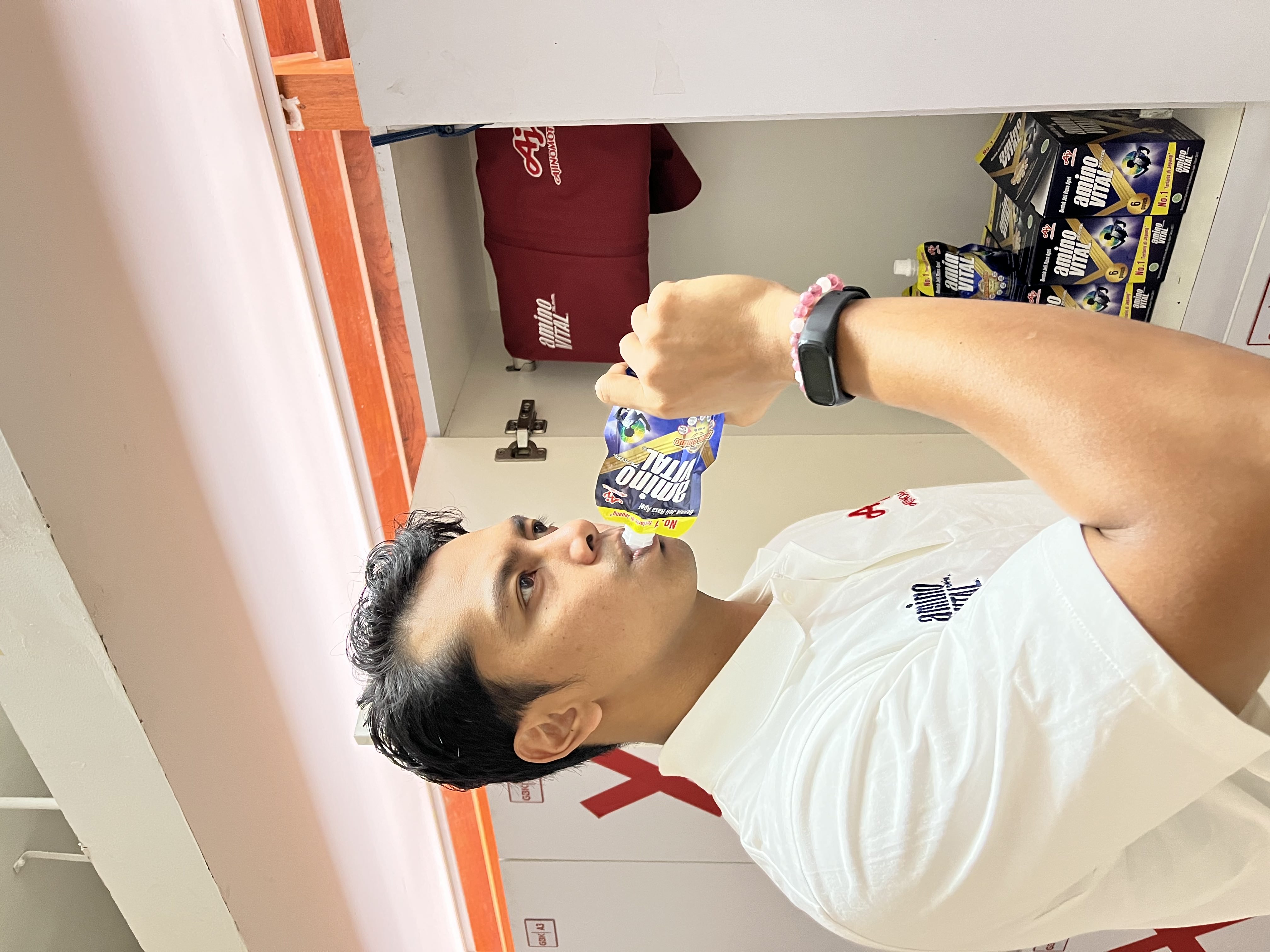 Beside support through a nutritious menu and providing controlled nutrition guidance from the 'Winning Meals Kachimeshi' program, Ajinomoto also supports Siman by providing aminoVITAL® products. aminoVITAL® is an apple flavored amino acid jelly drink which is the No. 1 Sport Drink in Japan, in 1 package of 100gr (2 servings) made with 3,000 Mg of amino acids and 1,640 mg of BCAAs (Leucine, Soleucine, Valine) and has been certified halal for customers. athletes and sports enthusiasts. Good consumed 30 minutes before exercising or in the middle of exercising. Unlike protein, amino acids are the smallest components of protein and can be directly absorbed in the body within 30 minutes. aminoVITAL® is a complete companion for achievement chasers such as athletes who compete at the international stage. Ayo #SiapBergerak dengan aminoVITAL®. For more complete information about aminoVITAL® products, please access the following link: https://www.dapurumami.com/produk/aminovital.
Related Articles