Jakarta, June 27th 2022 - With courage, sincerity, excellent academic preparation, and accompanied by worship and prayer to god, a young man from Bone, South Sulawesi, Akrim Said, achieved his dream to continue his master's studies in Japan, and has now graduated and earned a Master of Science degree in Kagawa Nutrition University through the Ajinomoto Scholarship.
Akrim Said was the winner of the Ajinomoto Scholarship in the 2019 academic year. During the selection period, this young man who is familiarly called Akrim managed to beat dozens of other candidates and become the winner to continue his master's studies at Graduate School of Nutrition Sciences – Kagawa Nutrition University. According to Akrim, participating in the Ajinomoto Scholarship selection was very tight and challenging, but it also gave a sense of pride.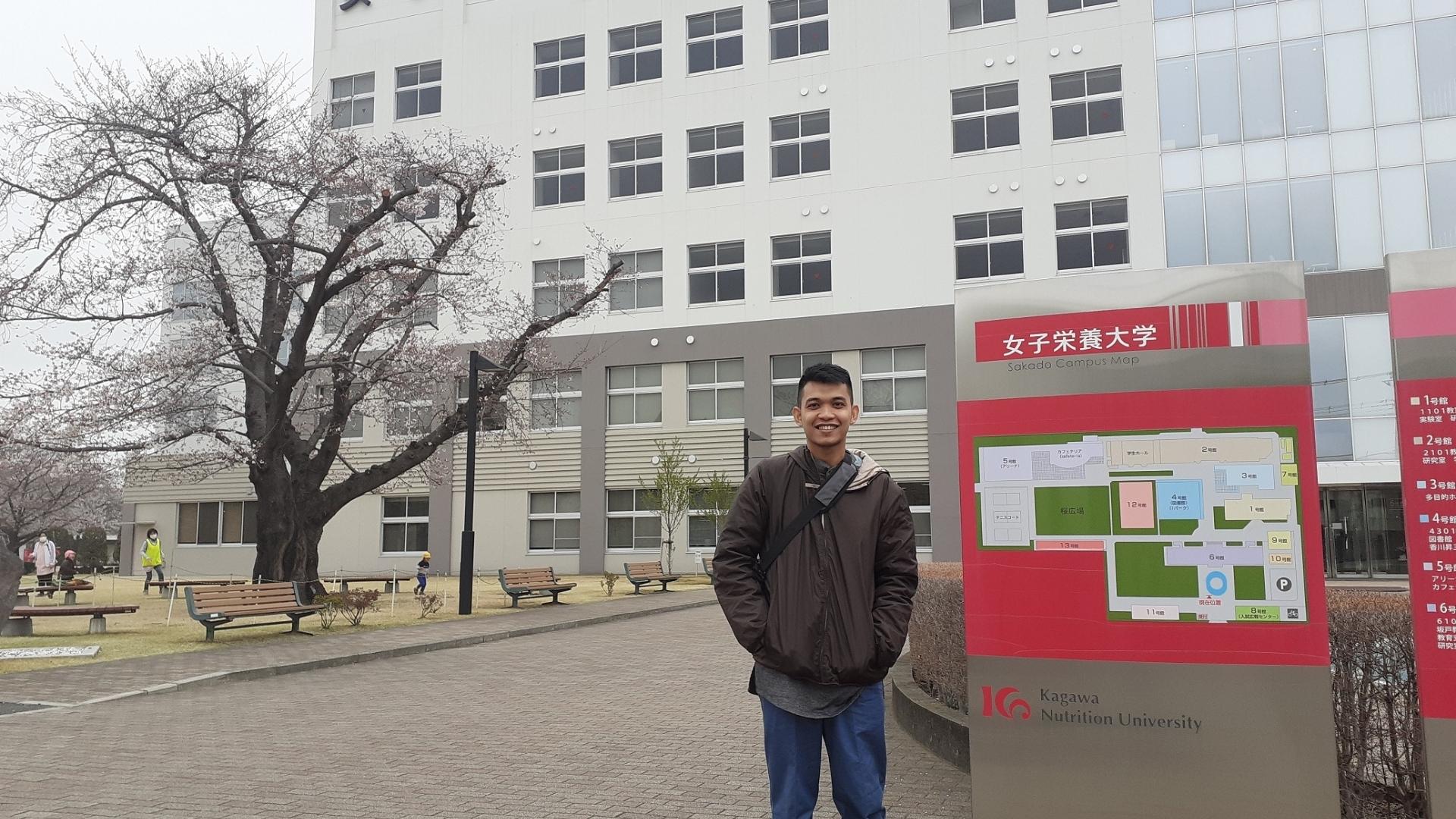 "The Ajinomoto Scholarship is a really prestigious scholarship program. Even though the selection was tight, 1000% of the Ajinomoto team was very supportive of the awardees (me). Apart from getting tuition fees, living costs, we also get factory visits and share knowledge with other awardees from campuses and other fields of study," said Akrim.
"A few tips for those who will take part in the upcoming Ajinomoto Scholarship selection. First and most importantly, straighten your intention so that our goal of studying in Japan becomes more focused and can be useful for Indonesia. Second, if you are still a university student, be active in many activities, such as organizations, participating in competitions, social activities, and practicum assistants. Third, learn Japanese language before leaving so that you can survive and add more value during the scholarship selection. Fourth and no less important, multiply good deeds, especially to parents, and do sunnah practices, for Muslims," he continued.
In his success story, Akrim also tells how his passion helped him to graduate with good grades in terms of writing his thesis or final project to earn a Master of Science degree.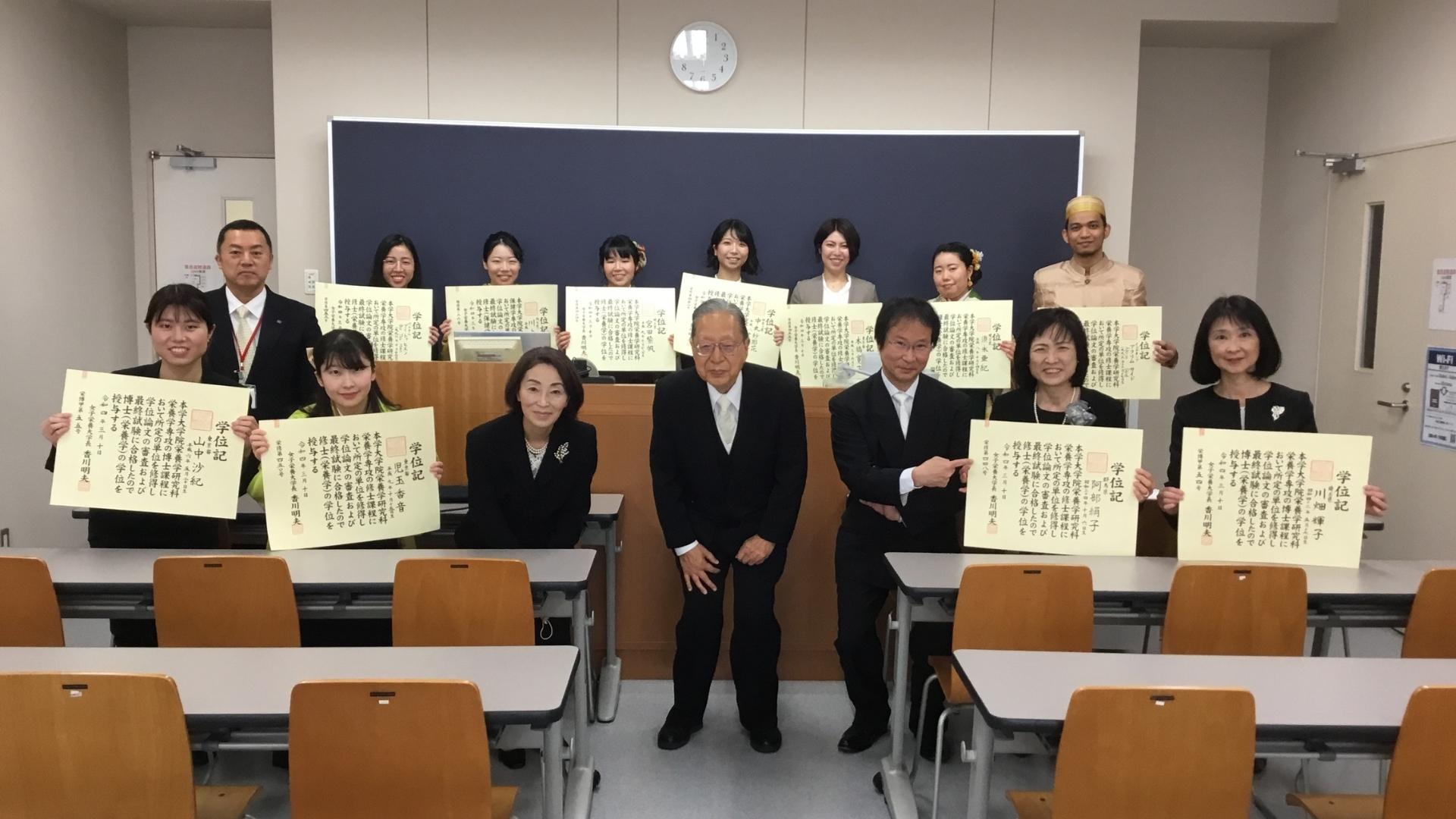 "Actually, my thesis topic is related to the creation of electronic-based nutrition education (E-book) which tells about how to easily and smartly practice healthy living by paying attention to the packaged foods we eat, or the easiest explanation is, be smart about reading food labels. Of course, from preparation to processing research' results, so many things I've been through. For example, starting from choosing the right story characters, create interesting stories, looking for illustrators, testing the media to its application for school children in Indonesia and Tokyo," said Akrim.
"There is an interesting story that I want to share when I was a research student and master program. The most memorable moment was when the campus bicycle was detained in a public parking lot, because I couldn't read Japanese writing (read: Kanji). In addition, while taking the master's program, it was impressive that I had many opportunities to meet many great figures from Indonesia who could learn directly from him. Then just like other international students, I have also felt homesick and longed for Indonesian cuisine. Well, at times like that, I usually open the recipes at Dapur Umami. Indonesian dishes that are simple, delicious, and of course nutritious, I can easily make from Dapur Umami," he continued.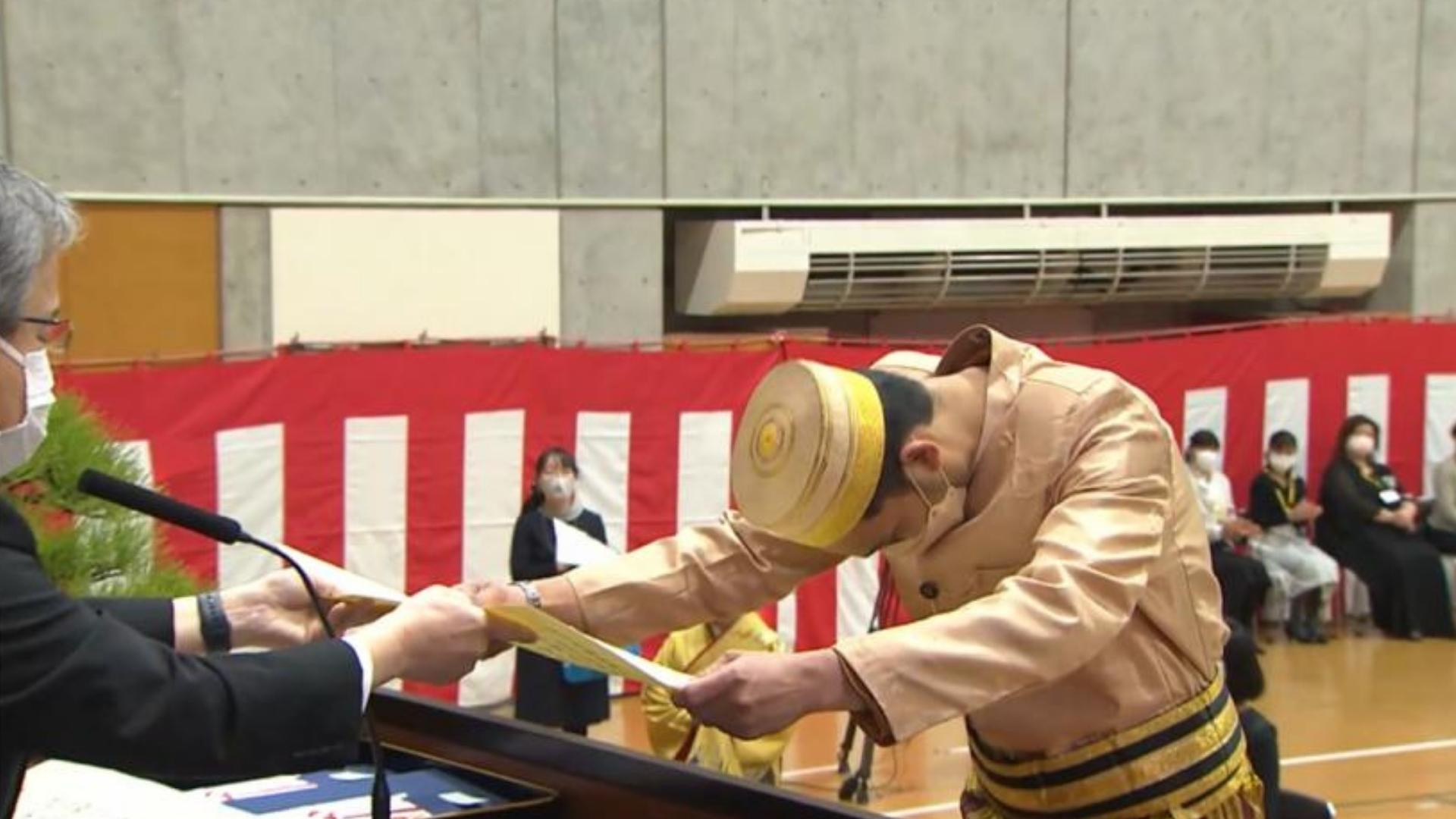 This young man from Bone then told more about his plans after graduating and earning a Master of Science degree from Kagawa Nutrition University.
"Alhamdulillah, I am currently a lecturer in the field of Physical Education & Islamic Study at YUAI Islamic International School Tokyo. I'm hoping that besides teaching, I want to make some fun nutrition education media. Learn from the role models of nutrition education media in Japan," he concluded.
PT AJINOMOTO INDONESIA is committed to continuing to provide opportunities for Indonesian young people every year to achieve their dreams for continuing their master's studies at several well-known universities in Japan.
Related Articles